Alien Logistics Has Been Selected As A Sole Logistics Provider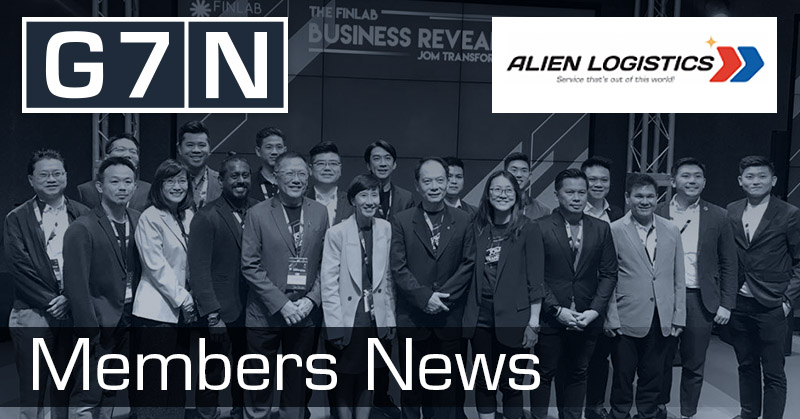 Alien Logistics selected as sole logistics provider in pioneer accelerator program.
Alien Logistics, one of our G7N Members in Malaysia is a full service international logistics company, serving the World. Represented in over 60 countries and more than 200 cities, Alien was one of 16 SMEs selected out of 900 applicants to participate in the pioneer batch of Malaysia's first private-sector accelerator program. Run by the Finlab - a special vehicle set up and fully owned by UOB Bank - the Jom Transform Program is an accelerator for small businesses looking to undertake a digital transformation in order to thrive in today's volatile and highly segmented markets. Having had great and on-going success in Singapore, it was then rolled out in Thailand and now Malaysia.
Alien Logistics was selected based on our openness to change & technology adoption, ability to fund the projects identified and the willingness to get the whole company on board. With over 100 technology solutions providers already in the stable, UOB was glad to find that they were able to find possible solutions to overcome our identified pain points.
They are now in the transformation stage. Having undergone extensive workshops organised by the Finlab in areas such as data analytics, branding, digital marketing, as well as regional expansion and financial management; the core team at Alien Logistics has to identify and prioritize the areas for change; there's when the wheels start rolling!
The Finlab team reconvenes in 2 month's time to witness the metamorphosis of each finalist – in that time Alien Logistics looks forward to share the pain points identified, and by the usage of technology how them have become a strong partner to work with in the network.