China to Cut Tariffs on Range of Goods Amid Push for Trade Deal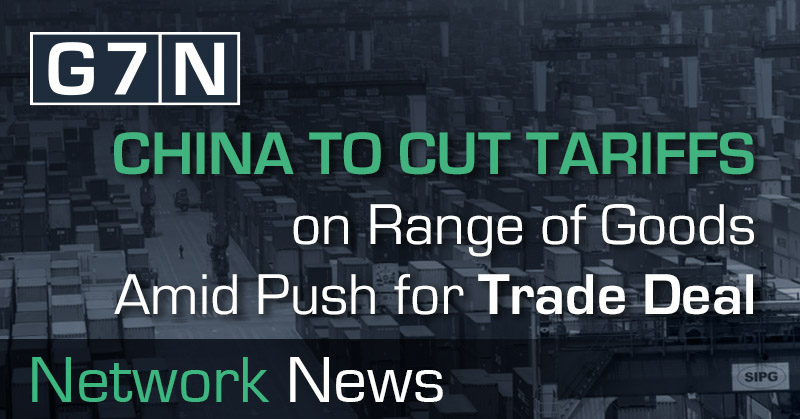 BEIJING—China will cut import tariffs for frozen pork, pharmaceuticals and some high-tech components starting from Jan. 1, a move that comes as Beijing and Washington are trying to complete a phase-one trade deal.
The plan, approved by China's cabinet, will lower tariffs for all trading partners on 859 types of products to below the rates that most-favored nations enjoy, the Finance Ministry said Monday. Most-favored-nation rates are the lowest possible tariffs a country offers to its trading partners.
The lower levies will apply to frozen pork, as China aims to shore up its meat supplies amid an outbreak of swine fever, as well as semiconductor products and medicines to treat asthma and diabetes. Tariffs on some of the products will go to zero.
The plan will also cut import levies for more than 8,000 products even lower for 23 countries and regions that have free-trade agreements with China, including Australia, South Korea, Iceland, New Zealand and Pakistan, from the beginning of next year. The statement said China would further cut tariffs on some information-technology products and services from July 1, 2020.
The announcement comes as China and the U.S. are close to signing a trade deal aimed at putting an end to a tit-for-tat tariff war that has lasted nearly two years. Neither side has released a version of their draft agreement, but China said it would purchase more American products, including farm goods, while Washington said it would cancel plans for fresh round of tariffs while reducing some existing ones.
Monday's tariffs cuts appear to pave the way for China to import more from the U.S. without violating international trading rules that ban managed trade. Chief U.S. trade negotiator Robert Lighthizer has said Beijing promised to increase imports from the U.S. by $200 billion over the next two years, including the purchase of at least $40 billion in U.S. farm goods annually. Chinese officials haven't disclosed any numerical commitment, saying that they will buy significantly more, but the amount will be based on the country's needs and in compliance with the World Trade Organization.
"If we cut tariffs only for the U.S., a lot of other countries would complain," says Wang Huiyao, founder of Beijing-based think tank Center for China and Globalization, or CCG. "This is for China to answer their concerns and support open trade. China will not be criticized for being one-sided to the U.S."
In a speech Saturday, President Trump said his administration "just achieved a breakthrough on the trade deal" with China. On Monday morning Beijing time, Mr. Trump retweeted U.S. media reports about China's move to cut tariffs without providing any comment.
The White House didn't immediately respond to requests for comment. The two countries are expected to sign a deal in early January, with the pact entering into force 30 days later.
China has been cutting import tariffs since 2017 to boost domestic consumption and further open up its economy. It has sped up the cuts in levies after trade fights with the U.S. intensified to encourage domestic firms to make purchases from other markets.
The list of products that are subject to lower tariffs next year also include many items that Chinese companies purchase from the U.S., such as pork, tech-related equipment and pharmaceuticals to treat cancer and other diseases.
Source: https://www.wsj.com/articles/china-to-lower-tariffs-on-some-imports-in-2020-11577066316