SOBEL Branches out in Miami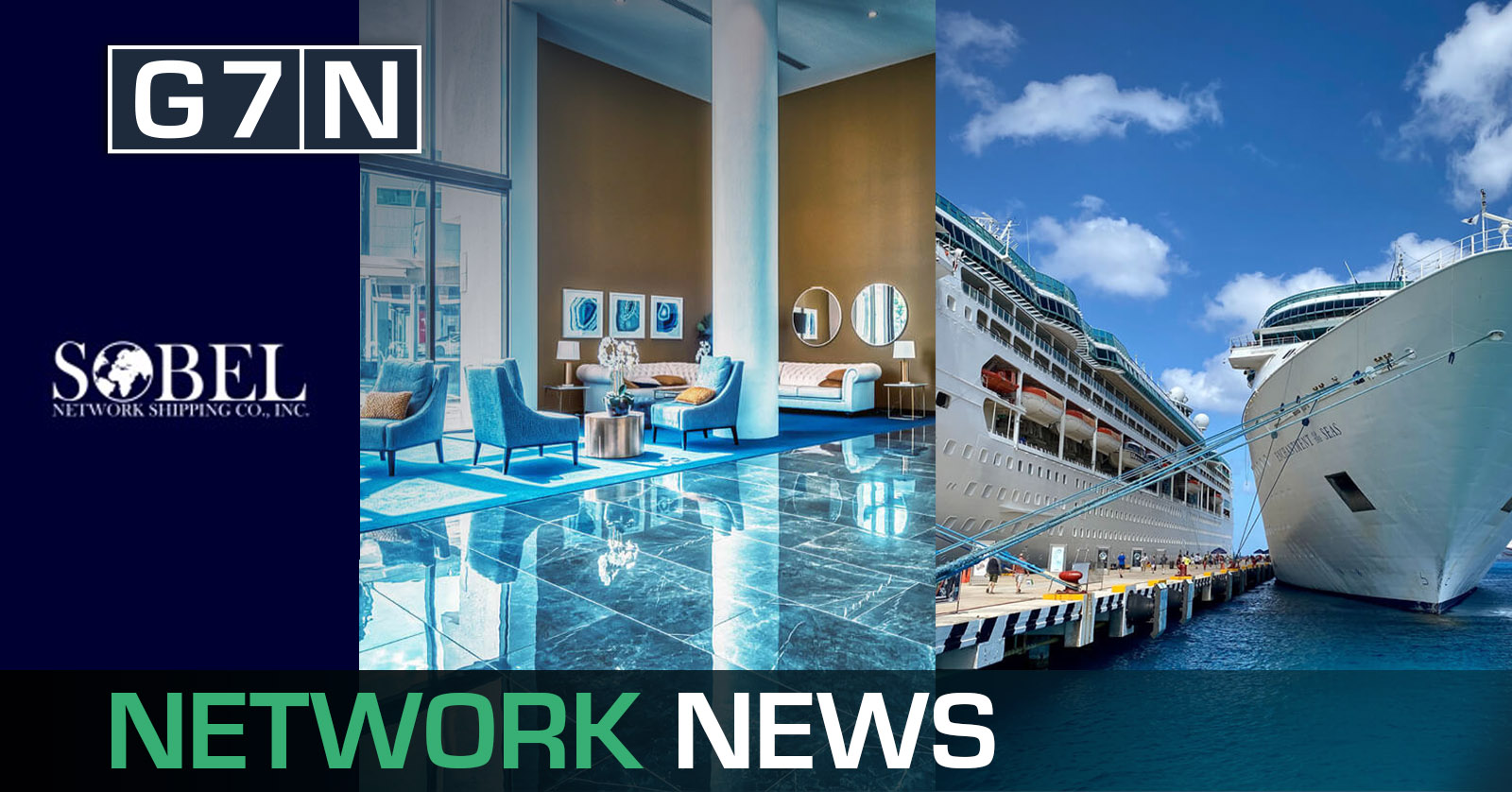 June 24, 2020, New York City:
G7 Networks member and International freight forwarder and logistics leader, Sobel Network Shipping Co., Inc. announced the opening of a new office in Miami, Fla. Sobel's expertise and years of experience in international shipping and logistics have facilitated the expansion of their network of services into a new division focused on cruise line and hospitality logistics.
This new division of Sobel Network Shipping Co., Inc. will offer a variety of services to help cruise lines and hotels optimize their supply chain needs like warehousing, transportation management, environment control for shipping temperature-sensitive products, and the use of digital tools to track cargo mid-shipment.
By opening an office in Miami and centralizing this new division in a major port city designed for cruise liners and major hotel chains, Sobel will leverage its reputation as a premier freight forwarder to provide services for companies in those markets.
"Opening an office in Miami is instrumental to the success of our new division and organizational growth," explains Brian Wills, President of Sobel Network Shipping Co., Inc. "By establishing a physical presence in the central hub of the cruise line and hospitality industry, we are positioned to directly serve these companies from their base of operations. Our new location gives us a unique advantage to provide better service for our cruise line and hospitality customers."
"The geographic dispersion of our resources equips us to meet the needs of a more diverse clientele with the standard of service and care that defines our organization and its relationships."
In an industry known for its complexity and constantly changing compliance regulations, Sobel is committed to being a trailblazer by providing industry-leading, turnkey logistics solutions.
"At Sobel, we believe in simplifying the supply chain and logistics processes of our clients. Our services are specifically designed to optimize the international shipping processes of our customers throughout the country," Willis said. "We are here to provide a better logistics solution for cruise lines and hospitality. A partnership with Sobel simplifies logistics processes for businesses, allowing business leaders to focus on the bigger picture."
For more information:
Contact Brian Wills, President of Sobel Network Shipping Co., Inc., at 212-227-9035 or
brianw@sobelnet.com for more information.
About Sobel Network Shipping Co., Inc.
Sobel Network Shipping Co., Inc. specializes in international shipping and logistics, making it the premier freight forwarding partner for any businesses that are trying to compete on a global level. Founded in New York City in 1949, Sobel continues to provide the very best possible service and regulatory compliance to its clients. With a consultative approach and commitment to customer satisfaction, Sobel customizes logistics solutions to specifically meet the needs of each customer.
The opening of this new branch has added an additional niche service to its comprehensive portfolio and we at G7 Networks are sure that SOBEL will make its mark in this brave new venture.