With 30 Years Of Experience, Gevatrans Providing the Best Services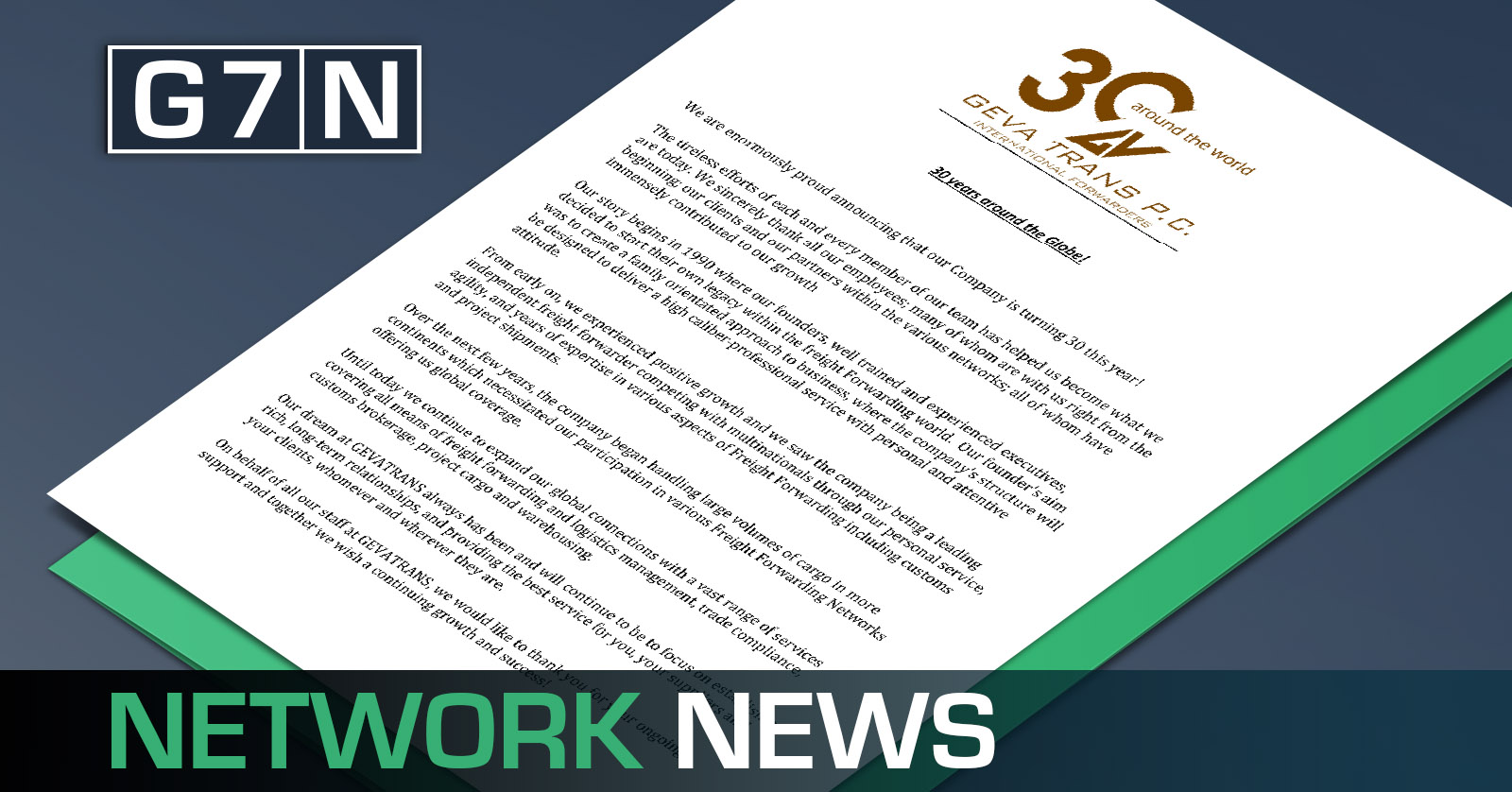 In the G7 Network, we are proud to announce that our Greek member, GEVATRANS P.C is turning 30 this year!
The tireless efforts of each and every member of the team has helped them to become what they are today. The company has been a major player in the field of Perishable logistics (pharmaceuticals, foodstuff etc.) offering high quality transportation, pioneered once again in offering a new unique "tool" in temperature control biz.
They are the only agent in Greece offering the PBX, Polystyrene pallet BOX at the moment, which ensures goods maintaining 2-8 C refer temperatures throughout the journey till they arrive at destination!
Shipping 2-8 C foodstuff or pharmaceuticals during summer at 29C under shade at 10:00 am, from Athens Greece to even hotter Middle East (and worldwide) destinations on a three-day journey via ME hub? PBX with its cooling material will get the job done!
Contact Angeliki and the team for support: