Global Shipping Routes LLC announced as the Top Logistics Company in Oman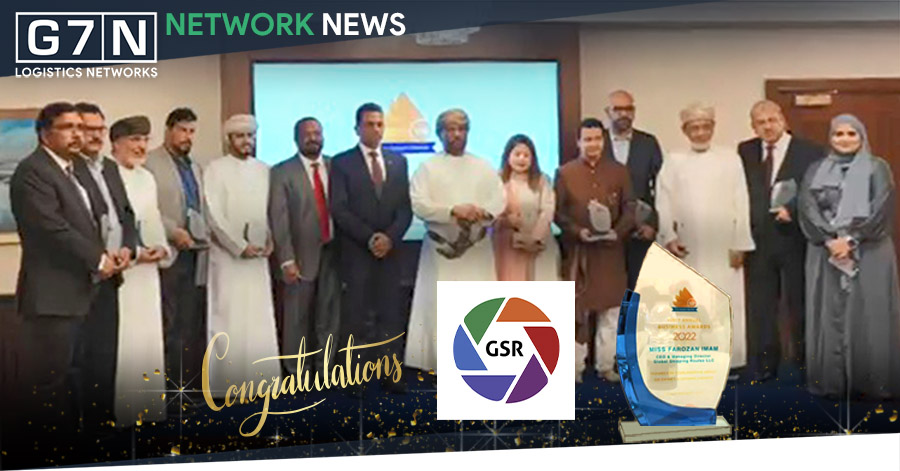 We are pleased to advise that our G7 Network member Global Shipping Routes has won the award of Top Logistics Company in Oman.
This prestigious award was presented to Global Shipping Routes CEO and Managing Director, Farozan Imam, by His Highness Sayyed Mohammed Bin Salim Bin Ali Al Said and HE Amit Narang, the ambassador of India to the Sultanate of Oman.
Global Shipping Routes LLC has been an active member of the G7 Networks since 2019.
Its substantial portfolio of services and principle of 'Customer First Approach' are no doubt factors that have resulted in the decision to nominate Global Shipping for this notable award.
We congratulate Miss Farozan Imam and her team on this achievement, and we are sure that they will have a positive influence on Oman's economic growth as they continue their business development as a highly respected member of the G7 Network of professionals.
For more information, please contact
https://member.g7logisticsnetworks.com/member_profile?id=11150