Tower Crane Shipment of 13*40HQ Containers Departing from Tianjin to Mersin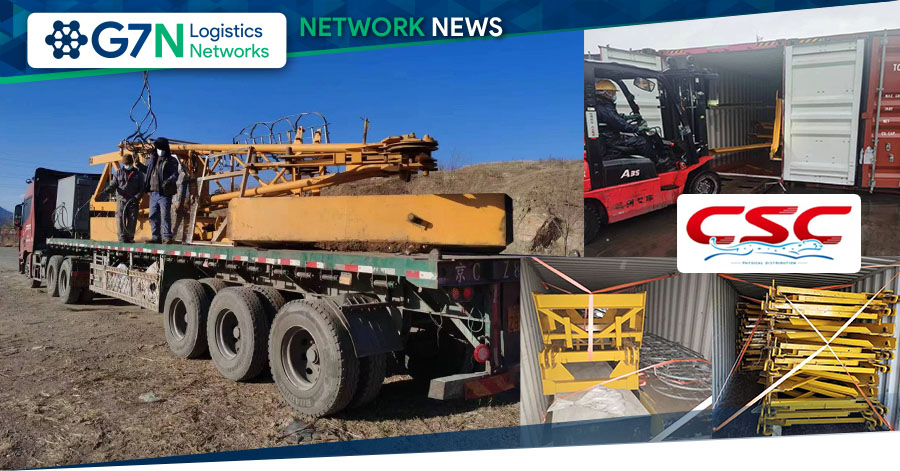 Our G7N Member, CSC Transport Limited has done a shipment of tower cranes to embark on a journey from Tianjin to Mersin. The cargo, consisting of 13*40HQ containers, was scheduled to be loaded on April 4th, 2023, with an estimated time of departure (ETD) of April 8th, 2023.

The shipment, organized under the terms of Free on Board (FOB), highlights the continued growth and demand for tower cranes in the construction sector. The FOB arrangement signifies that the seller is responsible for the cargo until it is loaded onto the vessel at the port of Tianjin. From there, the buyer assumes responsibility for the shipment.

As construction activities continue to accelerate worldwide, the successful transportation of tower cranes from Tianjin to Mersin underscores the vital role of logistics in facilitating the growth of infrastructure projects.
Well done CSC Transport Limited Team.
For more info see their G7N member profile:
https://member.g7logisticsnetworks.com/member_profile?id=11164