Join the Transport Heroes on Exciting Adventures Around the World: A book series by 2HM Logistics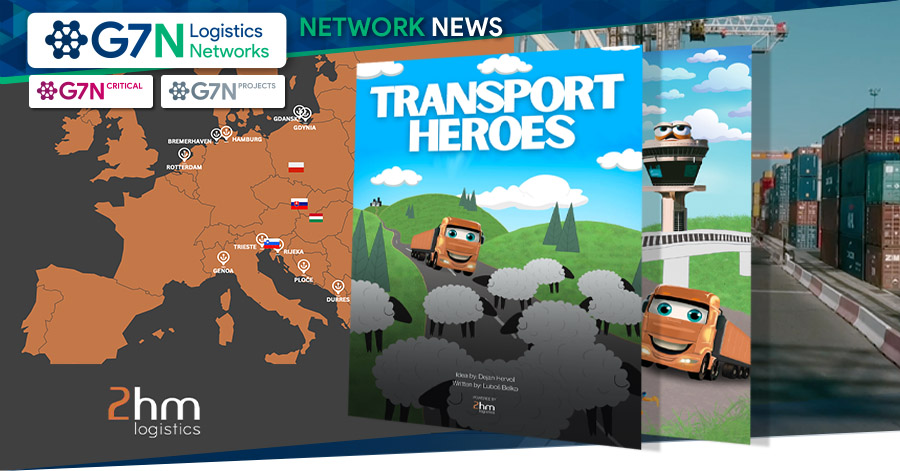 Our G7N Member, 2hm Logistics is introducing Transport Heroes, a new children's book series that will take kids on an exciting journey around the world. In Transport City, a hub for all types of transportation, a group of unique characters work together to solve any problem that comes their way. With their trusty control tower, Victor, coordinating their missions, the Transport Heroes are always ready for anything.
Fun and Educational Stories for Kids Age 4-12
Transport Heroes is not just an entertaining story, it's also an educational tool. Kids will learn about different parts of the logistics industry in a fun and engaging way, all while following along with their favourite heroes. Not only that but there are many important lessons about teamwork and friendship.
Meet the Diverse Characters of Transport City and Learn About the World
The characters in Transport Heroes are diverse, representing various types of transportation. From Casper, the aeroplane, to Blaise, the truck, and Rose, the ship, each hero has their own unique skills and abilities. Even the drones, M.A.D., and the forklifts, Fork and Dork, play an important role in the team's success.
You can use the link below to download the book,
https://drive.google.com/file/d/1IaDOQKd77kcBqPRet
Amazing, great work and initiative by the 2hm logistics team.

Visit their G7N profile for more info:
https://member.g7logisticsnetworks.com/member_profile?id=10969
https://member.g7logisticsnetworks.com/member_profile?id=11400

https://member.g7projects.com/member_profile?id=10969