Benefits of Joining a Logistics Network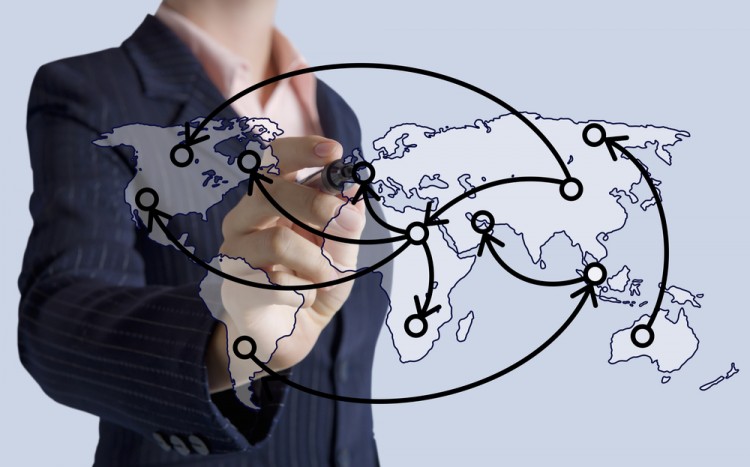 GROW YOUR BUSINESS
The main reason to join a logistics network would be to connect with other freight forwarding and logistics companies and help grow your business. For example, when you join G7N, we will give you our global member directory of freight–forwarders for your immediate use. So you can connect with these other members and this is a benefit that will help you grow your business. Now you might ask "Why can I not just look online for a company instead"? Because you can blindly select a freight-forwarder in our network to do business with and avoid running the risk of getting scammed or losing money.This brings us to the next reason to join a logistics network.
FINANCIAL PROTECTION
What is financial protection? You can judge a good and trustworthy logistics network by its financial protection plan. If you join G7N, you are covered by our G7 Financial Protection. G7 Logistics Networks covers up to USD $10,000 per member per shipment capped at USD $100,000 annually. The best part about this is that, ALL G7N members are entitled to this Financial Protection WITH NO ADDITIONAL COST.
CREATE QUALITY RELATIONSHIPS
One of the most important reasons you should join a logistics network is to build and create quality relationships with other members around the world. This is usually done at the annual conference. The best logistics networks host yearly conferences that are packed with networking events, 1:1 meeting opportunities, team building activities and relevant industry information. Unfortunately some networks promote 2-day events with a couple of speakers and a poorly organized set of 1:1 meetings. You want to see the history of previous conferences and the results in order to make the best choice. Another great thing about G7N is that we have already scheduled our first yearly conference for February 2017 in Bangkok, Thailand. You can directly connect with your fellow members during a well organized and high quality event hosted in one of the most picturesque parts of the world.
FIGHT THE BIG BOYS
The largest container shipping company in the world is the Maersk Line. In 2014 they generated revenue of USD 48.3bn. It's such a large company that its revenues are 14% of Denmark's GDP. The top 5 logistics companies in the world including Maersk, Mediterranean Shipping, CMA CGM, Hapag-Lloyd and Evergreen have seen their market share grow from 37 percent in 2005 to 48 percent today. The top ten biggest logistics companies also hold almost 50% of the market. That does not leave a lot of market share for the thousands of other freight forwarders or 3PL companies. The only way to fight and even stay afloat in this extremely competitive industry is for small to medium enterprises to work together rather than against each other. A smart logistics network will help bring together various logistics companies from around the globe to help each other grow. G7N will let you work with our rapidly expanding directory of trusted and highly experienced freight forwarders. This means that you can fight the big boys while successfully growing your business.