G7 Network Conference Unites Smart Freight Forwarders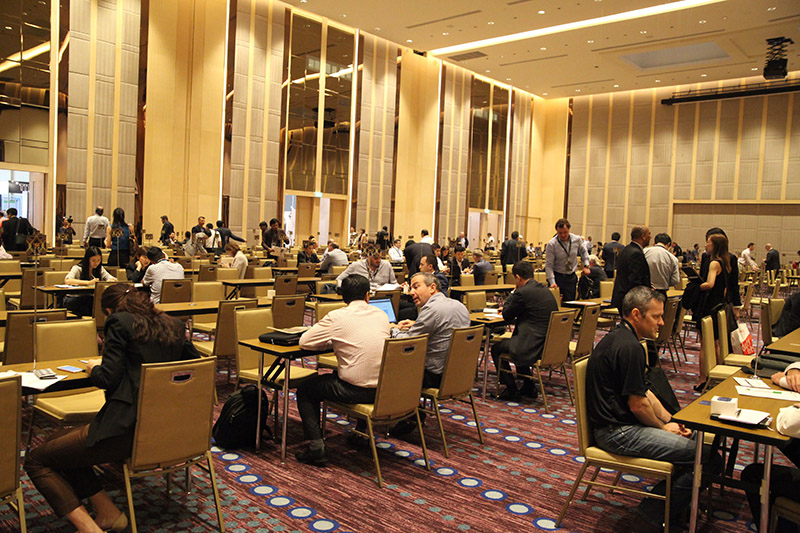 First G7 Network Conference Unites Smart Freight Forwarders Seeking to Grow Member-to-Member Business Bangkok, Thailand (January 12, 2017) — Successful freight forwarders realize the importance of trust and building member-to-member business opportunities around the world. This is why there is so much excitement about the first annual conference for G7 Networks, the collection of "smart freight forwarders". The brilliantly new network consists exclusively of founding members. And they will come together in Bangkok, Thailand 23 February – 25 February 2017 for the first annual conference at the Anantara Riverside and AVANI Riverside luxury resorts. The primary focus of the gathering will be 1-to-1 Meetings. This direct connection approach speeds relationship building and business opportunities by increasing the levels of trust and confidence between members.
"Our approach with G7 Networks has been to provide maximum benefits for minimal costs to members" said Murray Backhouse, Global Network Manager. We offer a streamlined experience so that our members can operate more efficiently.
Some of the popular network benefits include semi-exclusive membership, financial protection and member promotions. In addition there are incentives for referrals.
G7 is supported by X2 Logistics Networks with a core group of individuals focusing on the success of this newest entrant into the logistics networking industry. Agents who successfully pass the membership process will enjoy a growing list of development benefits. And by joining now they get to shape the network to meet their specific needs and objectives. It can't be much smarter than that.
Additional information on the G7 Logistics Networks Conference can be viewed at http://g7networks.com/
For further information: Contact: Norm Bond Email: norm@x2globalmedia.com
Company Website: http://www.x2globalmedia.com/
Telephone: +66 (2) 648 6121
Company Address: 170, Ocean Tower 1 Bldg., 9 Floor. Ratchapisek Rd., Khlong Toei Khlong Toey, Bangkok, Thailand 10110
About G7 Logistics Networks G7 Logistics Networks serves as a global platform to promote cooperation and bettered business relations between independent freight forwarders. The emphasis is on using a streamlined, cost-effective approach that enables members to operate more efficiently. The Network is comprised of smart and professional business owners that value building trust and growing member-to-member business relationships. It is supported by X2 Logistics Networks, the premier provider of comprehensive solutions powering leading independent freight forwarders around the world. Learn more at www.G7Networks.com