G7 Networks Hosts Strong First Conference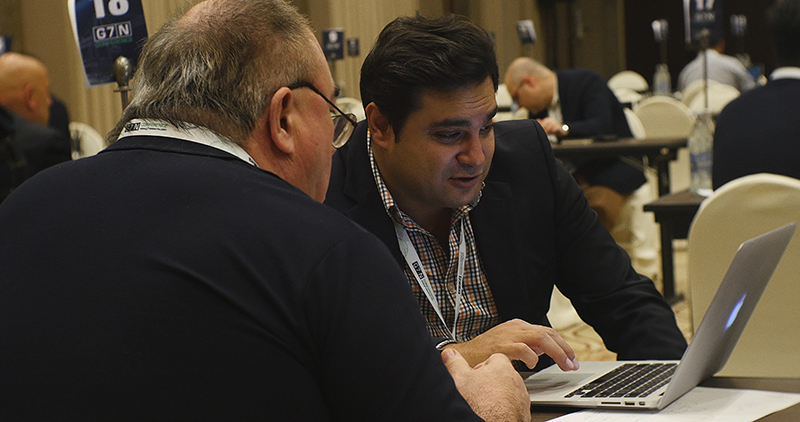 It is challenging to launch a successful logistics network in today's crowded marketplace. Attracting quality members, providing value and the ability to generate business for members is essential. And you need to be able to host an annual conference to see if members will actually show up and support the new endeavor. G7 Networks ticked all the boxes with its first Annual General Meeting in Bangkok, Thailand. The feedback has been overwhelmingly positive from attendees and network management.
The four month old network was able to attract an impressive 58 attendees to its first conference. These delegates represented 36 companies and travelled from 45 countries to participate in the historic event. There were a great range of activities with a strong focus on getting business and building relationships through the 1:1 Meetings that dominated the schedule.
But attendees were also able to participate in some relaxation and team building events including:
Sunset/Night Chao Phraya River Cruise Cocktail Reception
Group Teppenyaki dinner at Benihana's
It was a refreshing experience since many new logistics networks have been unable to generate support in the challenging global logistics marketplace.
"We are really focusing on maintaining the energy and drive shown by the delegates at our first conference to ensure constant development within the network. This is vital in laying the foundations to provide members with the necessary tools to grow their business by making smart choices

."

Murray Backhouse
G7 Networks
General Manager Global Networks