7N Member Transorient Awarded Railway Forwarder of The Year 2017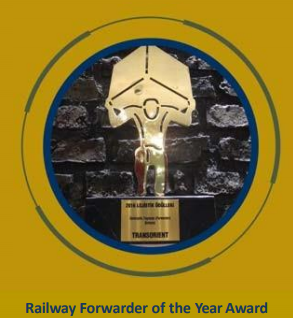 G7 Logistics Networks' Turkey member, Transorient, received the 2017 Railway Forwarder of the Year award at the recent Messe Transportation & Logistics Exhibition in Munich, Germany.
Nil Tunasar, Transorient Managing Partner, represented the company to accept the award at the event. Perhaps needles to say, but everyone at Transorient is proud of the honor and recognition that the company has received for their rail freight forwarding operations.
Transorient has created eco-friendly multimodal logistics solutions since 2013 and extends its services to a growing number of international corporations located throughout the EU and Turkey.