Atlas Line Expands!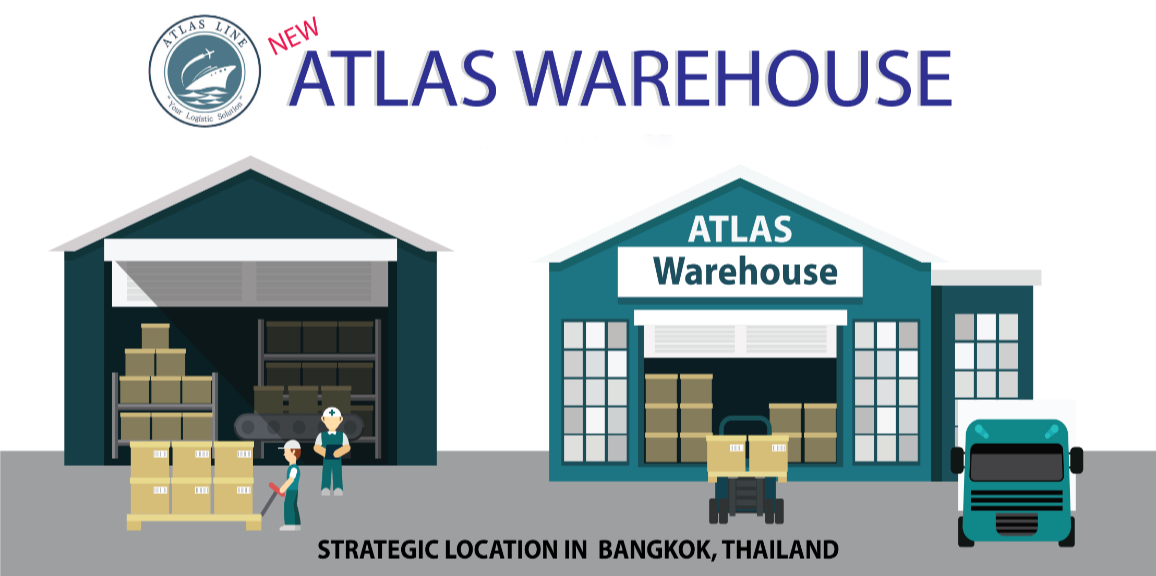 We're always happy to see our members growing, developing their business, and expanding their service offerings to better serve their customers. Atlas Line, one of our Thailand located G7 Logistics Networks members has recently completed the construction of a new warehouse in Bangkok, Thailand. The new warehouse allows for Atlas Line to bring all their service offerings in house and provide one stop logistics solutions to current and future customers.
The process of acquiring the property and renovating the pre-existing structure took a total of 3 months. However, Atlas Lines was fortunate in the fact that the company was able to acquire a structure on the property next to the company office. The newly renovated property can now support Atlas Line with 400 cbm of storage space for customer cargo.
In addition to the storage of customer cargo as it awaits loading for departure out of Thailand or has recently arrived and is awaiting transport to its final destination within Thailand, there are future plans for other usage. According to Wuthichai Sachdev, Atlas Line Managing Director, "In the near future we will also be launching a self storage area within the new warehouse."
Wuthichai also explained that the new warehouse will enhance the competitiveness of Atlas Line because all formerly outsourced services will be brought in house. The company will now be a freight forwarder that can provide customs clearance, trucking, storage, and delivery services themselves and remove the need to use outside parties to fulfill such requirements.
We're looking forward to more updates on the growth of Atlas Line. With their now one stop solution capability because of the new warehouse and their planned self storage area within the new warehouse. We expect to see some good things coming from them in the months and years to come.