3rd Annual G7 Logistics Networks Date & Venue Announced!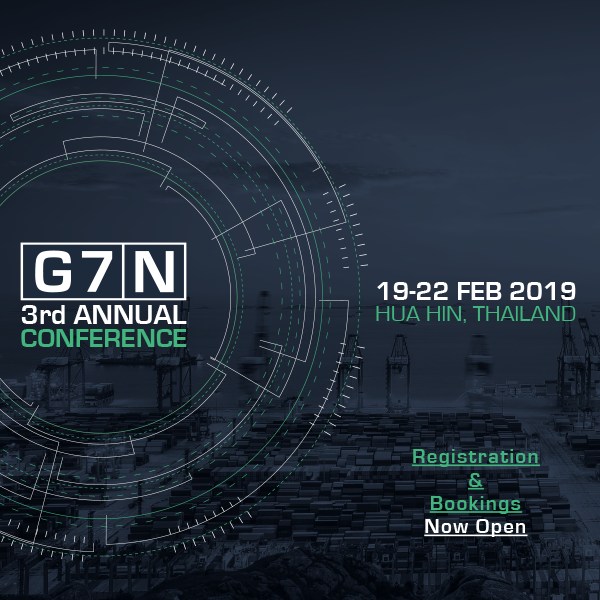 Date: 19th-22nd February 2019
Location: Hua Hin, Thailand
Venue: AVANI Hua Hin Resort & Villas
The G7N Team is extremely pleased to announce the dates and location of the next Annual G7N Conference! We hope you're just as excited!
This year we've changed venues and the event will be in the Thailand beach resort city of Hua Hin. So we haven't left the beach, we're just at a different beach.
What to expect at the next G7N Annual Conference? You can certainly expect the fun Cocktail Reception and popular Gala Dinner. Also expect some great surprises!
This year we are adding sponsor opportunities to allow members to promote their brand during the event. If that's something you're interested see what options are available.
One thing that we recommend checking out, because it is held immediately after G7 Logistics Networks Conference is the Cargo Weekend. The Cargo Weekend is a completely different event and inspired by some more fun and personable conference events last year.
Browse the site and see all of what we have to offer our event delegates and guests. Also, when you're ready don't forget to book through the G7 Concierge. Let us do the work for you!