ASE Express - Interview With Aytek Baltaoglu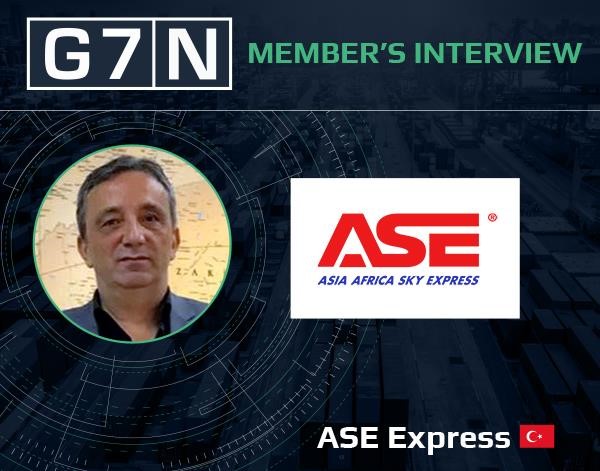 ASE Express offers complete or partial transportation options for all kinds of land transport solutions in order to meet the needs and expectations of its customers in a timely manner. ASE Express provides flexible solutions by making the transport process more useful and supplying loading areas when necessary. They also provide convenient, reliable, and fast deliveries for shipments to Central Asia, Europe, and the Middle East thanks to their wide service network and agency points. Let's get to know more about this from their Head of Network Operations & Business Manager - Aytek Baltaoglu.

How long have you been in the freight forwarding business?
AY - Since 1983.
How did you get into the freight and logistics industry?
AB - First started in Shipping/Lyonel Makzoume who was TNT's associate in Turkey and transferred to TNT in 1989 till 2003 May.
What are the current difficulties or challenges you are facing in your country when it comes to shipping?
AB - Legislation which is being simplified newly, step by step.
For customs clearance in your country, any advice or guidelines you can provide to your future partners?
AB - Import into Turkey; need HS codes, invoice value, freight cost, full commodity names on invoice. For commercial shipping by air/road/sea persons/people cannot be a trader on HAWB/MAWB nor the fair organizations & hotels. We need shippers to ask/apply to us before issuing movement documents. For non-commercial express courier market, a bit complicated, but it works under simplified regulations locally. So we need shippers to ask/apply to us before issuing movement documents.
If you can change anything about the freight forwarding industry, what would it be?
AB - Increasing the abilities of software at every step and ethical codes of competition.
What advice would you give to a person who is considering a career in the freight forwarding industry?
AB - Chasing every single details of market and life, for being equipped.
What is something you would like for us to know about your company?
AB - Elastic, can adapt to any boutique businesses easily, more experienced in central Asian countries, express & ecommerce import/export services.
Please tell us about your company. Where is your headquarters and when did you first establish the company?
AB - First established in 1992, HQ is in Istanbul.