Calling all logistics sector leaders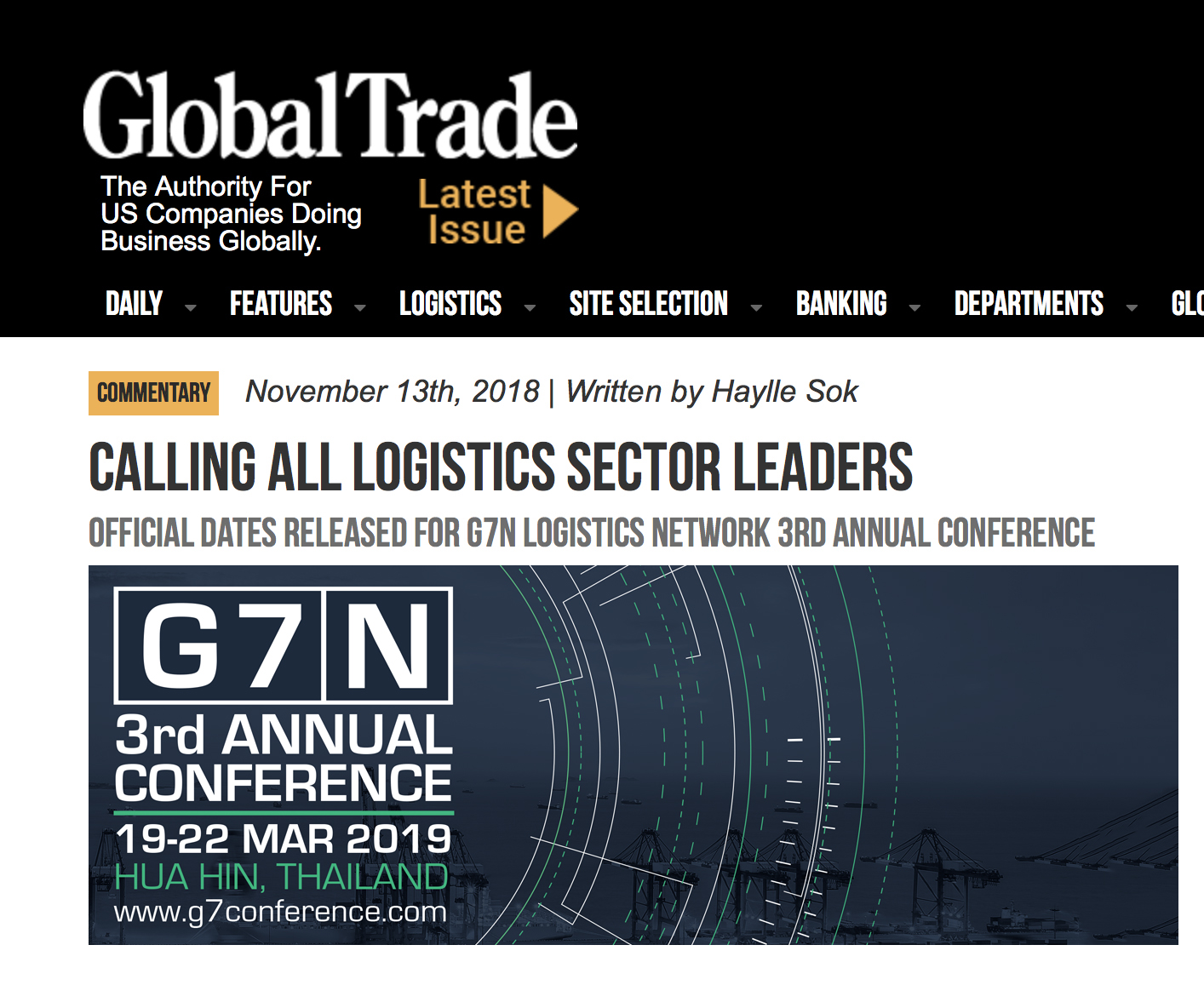 Calling all logistics sector leaders
Official Dates Released for G7N Logistics Network 3rd Annual Conference
Logistics industry leaders can now prepare and plan attendance for the G7 Logistics Network 3rd Annual Conference scheduled for February 19-22, 2019 in Hua Hin, Thailand. Attendees are given the opportunity to participate in a meet and greet cocktail reception, keynote speeches, one-on-one meetings followed by a gala dinner.
The conference enables global logistics executives, members, partners and companies to connect and network while learning key initiatives while developing business relationships focused primarily on freight forwarding companies.G7N General Manager Murray Backhouse will kick-off the conference in an opening welcome speech day one. To follow is the Plenary Session and candid one-on-one sessions and networking opportunities with global freight forwarding industry members.
"Relationship that was built during the conference with the G7N team, old members and the new partners from all over the world is what I personally enjoyed the most," explained G7N member Elsa Lan of Golden Well. "Sometimes we don't only talk about business but we also had the chance to get to know each other and became friends which is the extra bonus."
Registration officially opened this month for the 4-day conference paired with a luxury stay option at Avani Hua Hin Resort & Villas – one of the finest beach resorts in Thailand. Those who register in November are entered entered for a chance to win an upgraded stay in the Deluxe Jacuzzi Suite.
Source: Global Trade