G7N Member, Transorient International Forwarding Inc, has been rewarded with Ju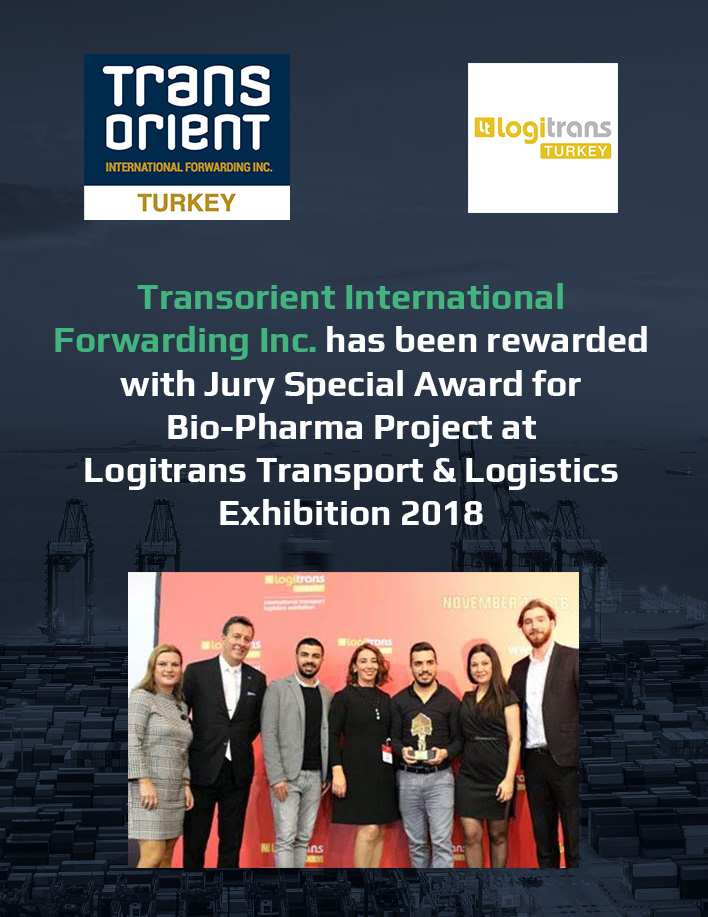 The leading sectoral exhibition - Logitrans Transport & Logistics Exhibition has been held on 14-16 November in Istanbul Exhibition Centre. Over 14,000 visitors from 50 countries and 136 exhibitors from 20 countries have attended the event.
The Second day of the exhibition was especially memorable as the leading sector players were given the Atlas Logistics Awards. Transorient International Forwarding Inc. , a dedicated member of G7N, has been rewarded with "Jury Special Project Award", which was taken by Transorient's Managing Partner Mrs.Nil Tunasar.
With this project, Transorient succeeded in providing a complete chain of logistics services to pharmaceutical industry by using the latest technology and equipment in the stages of import, export, customs clearance, storage, distribution and export of clinical trials, biological materials, medicines, medical equipment and devices.
Transorient is a GDP accredited company, and has handled 13,816 shipments in 2017 with its strong and technologically advanced infrastructure in 45 cities in Turkey. Transorient directly contributes to the growth of pharmaceutical industry and development of the clinical researches in Turkey since 2008.
Another great award was added to the G7N members collection box!