President & CEO of UFC Logistics Co., Ltd. Visits G7N Office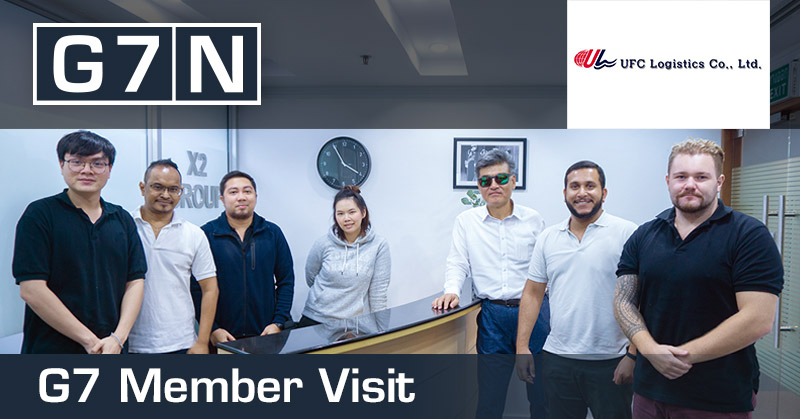 The G7N team is pleased to welcome Mr. Hyun-Tae Kim, President & CEO of UFC Logistics Co., Ltd., one of our G7N members to G7 office yesterday.
A quick catch up with interesting information updated about our members always inspires us to keep believing that the quality of members creates a strong network, and not the quantity of members.
UFC has been one of the most active members in the network since 2018, contributing to widen & strengthen the G7 Community as well as generating new business opportunities for the fellow members.
As a general logistics company under the Korea Universal Logistics Group, with approximately 39 years' experience in various fields including chartering business, freight forwarding, project & logistics, shipping agency and G.S.A. & Cargo Sales Agent of airlines. UFC team offering for all kind of logistics fields as below:
- Air Freight & Sea Freight
- Project & Triangle Business
- Door to Door & Customs Brokerage
- Event & Exhibition Service with Carnet
- Charter & Bulk Brokerage Service
- D.G & Perishable & Time Sensitive Service
Let's connect with them for new business opportunities!
Check out their Members Profile: https://g7networks.com/memberprofile?id=11141