The Logistics News That Shaped 2019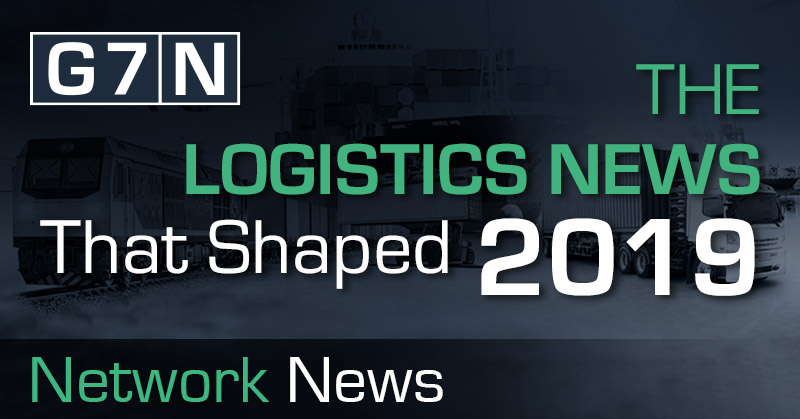 The article highlights top news that shaped our Logistics Industry 2019 according to logisticsmgment.com. We believe that these are the stories that best summarize the story of 2019 in logistics and transportation management.
In stunning development, NEMF and 10 related subsidiaries declare bankruptcy
Another storied, unionized, less-than-truckload (LTL) carrier has gone under and taking tons of capacity away from shippers in the Northeast.
Trucking bankruptcies rising as fleets fail to adjust to changing market place
In the first half of this year there more than twice as many trucking cessations than all last year, and the size of companies has more than tripled
Report: FedEx rolls out last-mile pilot program
FedEx Freight, the less-than-truckload subsidiary of Memphis-based transportation and logistics titan FedEx, is taking its initial steps into the rapidly-growing, e-commerce-driven last-mile logistics sector, according to a Bloomberg report published earlier this week.
Amazon makes official entrance into truckload brokerage market
Lately, it seems odd when there is not any news coming about logistics inroads being made by global e-commerce bellwether Amazon. If it is not announcing a pending rollout of one-day free shipping for Amazon Prime members, then it is its entrance into the highly competitive truckload brokerage market, which came to light this week, according to various reports
DSV's acquisition of Panalpina is a done deal
Late last week, the acquisition of Basel, Switzerland-based global 3PL and airfreight forwarder Panalpina by Hedehusene, Denmark-based global 3PL DSV was made official, according to DSV officials.
'Long process' over: UPS contract with Teamsters finally takes effect
After several false starts and nearly two years of negotiations and ratifications by separate Teamsters locals, a five-year contract covering about 250,000 Teamster-represented workers at UPS is in force – despite being rejected by more than half those Teamsters who voted in the lengthy ratification process.
YRC Freight and Teamsters come to terms on a tentative labor agreement
YRC Freight, the largest subsidiary of less-than-truckload (LTL) transportation services provider YRC Worldwide, and the Teamsters National Freight Negotiating Committee (TNFINC) announced on Thursday, March 21 that they have come to terms on a tentative agreement in principle for a new collective bargaining agreement.
Trump administration working to relax truck safety standards
The Department of Transportation is quietly moving to make truck drivers' hours of service rules more flexible.
AAR heralds Class I railroad positive train control implementation
The Association of American Railroads (AAR) recently reported that Class I railroads have made significant strides in its efforts to implement positive train control (PTC) on 83.2% of the required Class I PTC miles in the United States.
Late compromise ensures U.S. will remain in the Universal Postal Union
While the clock was ticking on a deadline for the United States to exit the Universal Postal Union (UPU), which, as previously reported, had the potential to impact global parcel rates heading into Peak Season, it appears that the crisis has been averted.