G7N - Endorsement Partner of the East Africa Transport & Infrastructure 2020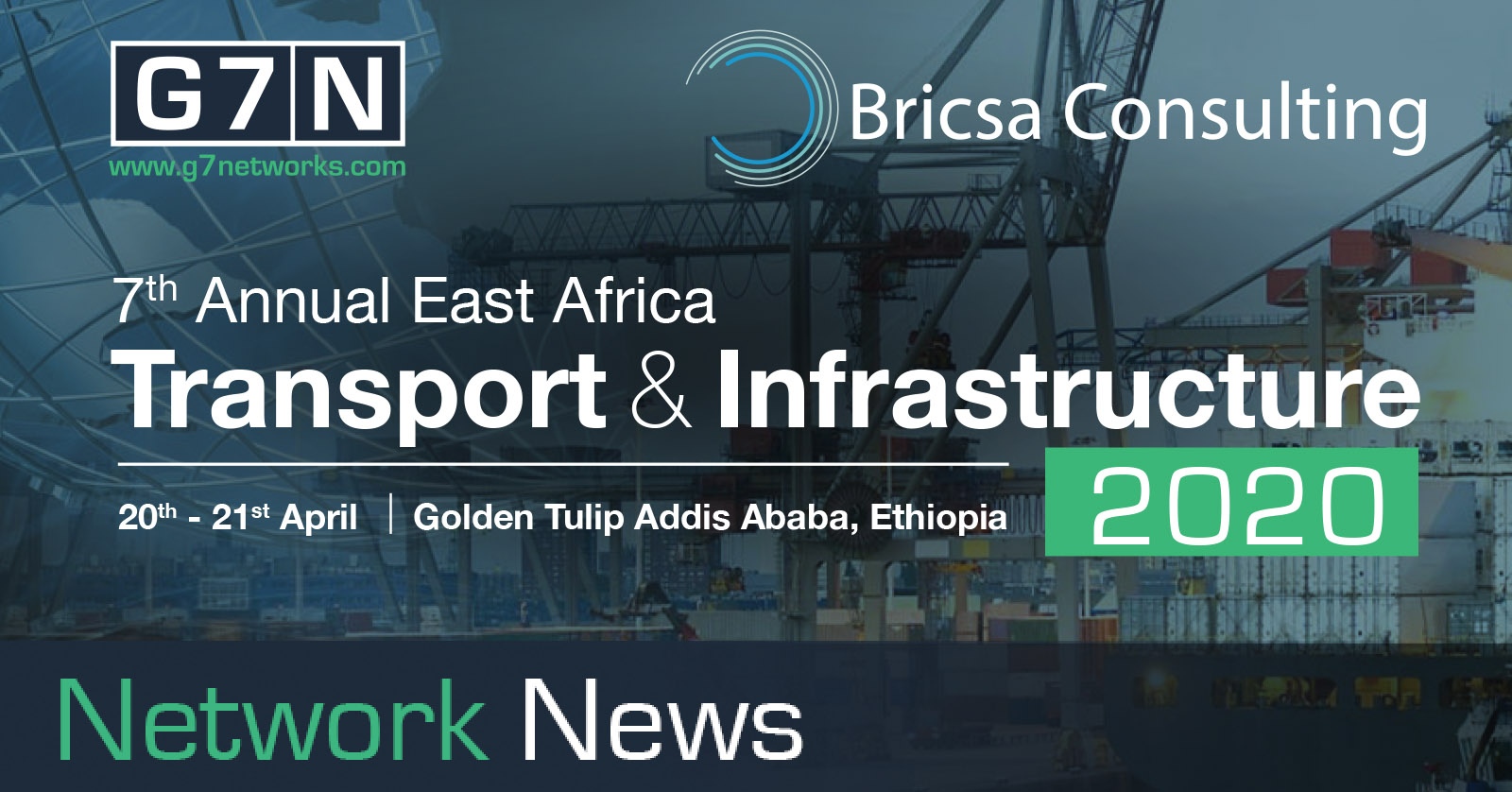 G7N is proud to announce that we are the Official Endorsement Partner of the 7th Annual East Africa Transport & Infrastructure 2020!
East Africa has been developing faster than any region in the world and Ethiopia has seen an economic growth at the rate of 10% over the past decade which has resulted in the increased purchasing power of the middle class and more cars on the road. This has subsequently led to the congestion on the road and the air pollution. The need of public transport is increasing and thus the sustainable development of road, rail and air has been going on in the East African countries. The development is much needed for the citizens of the country and the improvement of trade in the country.
Thus, Bricsa Consulting is hosting its 7th Annual East Africa Transport & Infrastructure 2020 is a 2-day conference that is being hosted on 20th – 21st April 2020 in Ethiopia. It focuses on the future of Transport in East Africa in relation to the various rail-road projects, highways, multimodal as well as intermodal connectivity. The conference will also be discussing the challenges faced by the freight and logistics sector. It will also give a brief idea regarding the increase in trade services in connection to the sea-freight, land-freight and air-freight. Warehousing System Management, 3PL & 4PL logistics services, Port Community Systems, PPP and Rail-Road connectivity are also some of the major topics that would be explored at the conference.
HIGHLIGHTS OF THE PROGRAM
East Africa Transport Infrastructure Development

Port of Djibouti: Connecting Africa, Asia and Europe
Tanzania: Implementation Strategy of the Transport Policy of 2011-2025

Cable cars and Ropeways - Prospects in East Africa

Promoting Sustainable Transport Solutions for East African Cities
Tanzania – Zambia Railway Project (TAZARA)
Learn more about the Conference here: https://bricsaconsulting.com/event/7th-annual-east-africa-transport-infrastructure/
Contact G7N team at members@g7networks.com if you are interested in this event.