Sobel opens new office in Chicago extending operations throughout US Midwest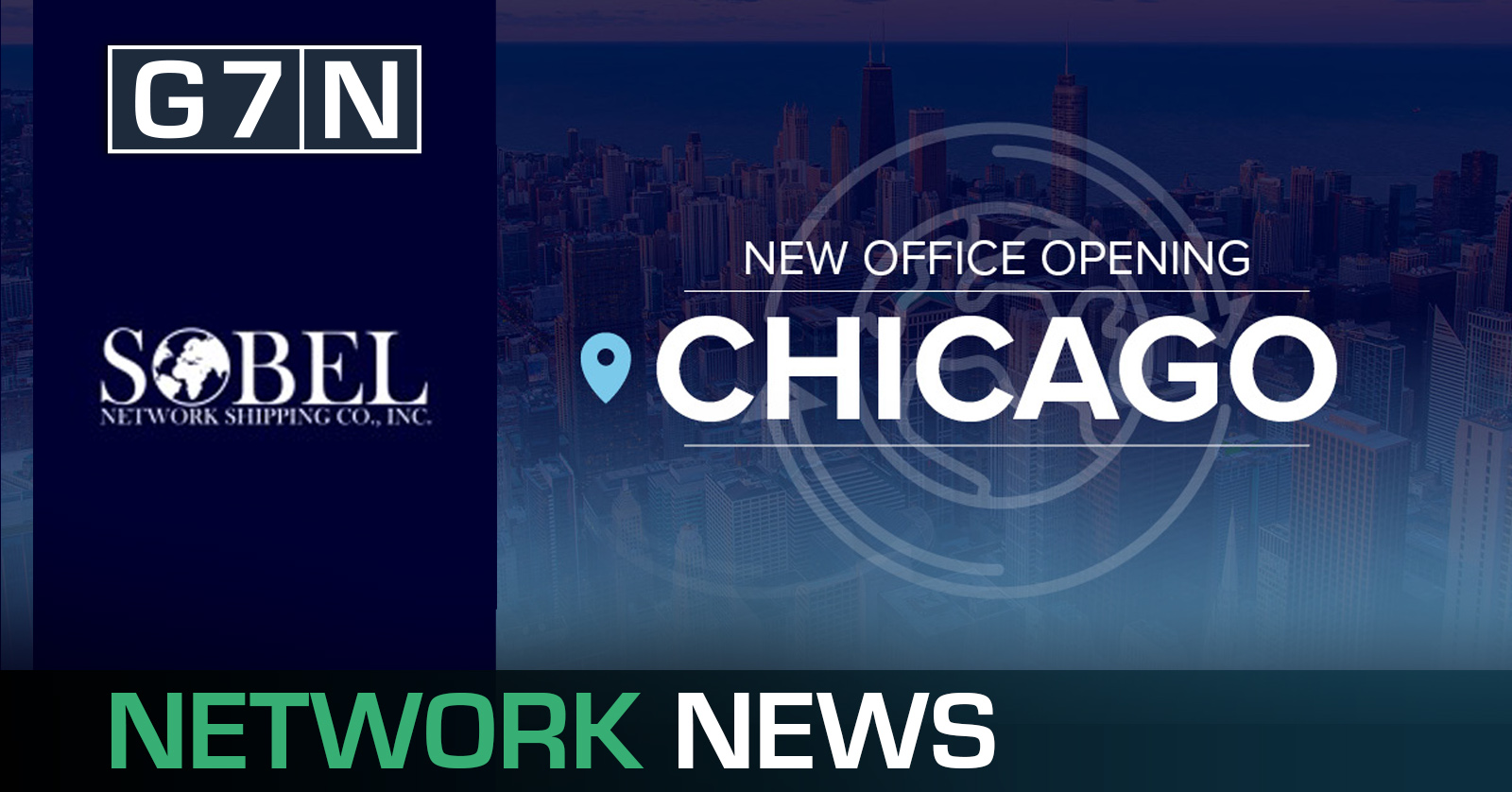 CHICAGO, July 21, 2020
G7N member in US, Sobel Network Shipping Co., Inc., has opened a new office in Chicago, Il. In doing so, Sobel has expanded its network of optimized supply chain services to and throughout the Midwest.
Sobel's expertise and years of experience in international shipping and logistics has allowed them to provide an unparalleled level of customer service and compliance regulation for their clients. Through this new office, Sobel will have the opportunity to distribute its turnkey freight forwarding and logistics solutions to untapped markets throughout the rest of the country.
By opening an office in Chicago, Sobel will leverage its reputation as a premier freight forwarder to provide services for new midwestern clients and companies who endeavor to navigate the complex processes involved in logistics and freight forwarding.
"We are excited to open our services to companies throughout the rest of the country," said President and CEO Brian Willis. "By opening a Sobel office in the Midwest, we are opening ourselves up to a new world of business opportunities that we simply wouldn't have with just our office in New York City."
This new Midwest expansion comes after a recent expansion into the Miami market, focusing their services on cruise line and hospitality logistics.
"The logistics industry is all about building relationships. As a fast-growing freight forwarder, we look forward to simplifying the logistics process for a diverse portfolio of new customers. Sobel is committed to building these relationships with our continued standard of service and care."
With new offices in Chicago and Miami, Sobel is quickly extending its reach across the country to help businesses compete in a global market. Sobel offers a variety of supply chain and logistics services across a diverse network of industries that includes apparel, chemicals, footwear, food, wine and spirits, and general merchandise. In an industry known for its complexity and constantly changing compliance regulations, Sobel is committed to being a trailblazer by providing industry-leading, turnkey logistics solutions.
For more information:
Contact Brian Wills,
President of Sobel Network Shipping Co., Inc.,
at 212-227-9035 or brianw@sobelnet.com
About Sobel Network Shipping Co., Inc.
Sobel Network Shipping Co., Inc. specializes in international shipping and logistics, making it the premier freight forwarding partner for any businesses that are trying to compete on a global level. Founded in New York City in 1949, Sobel continues to provide the best very possible service and regulatory compliance to its clients. With a consultative approach and commitment to customer satisfaction, Sobel customizes logistics solutions to specifically meet the needs of each customer.