Offering new services Omida Group goes forward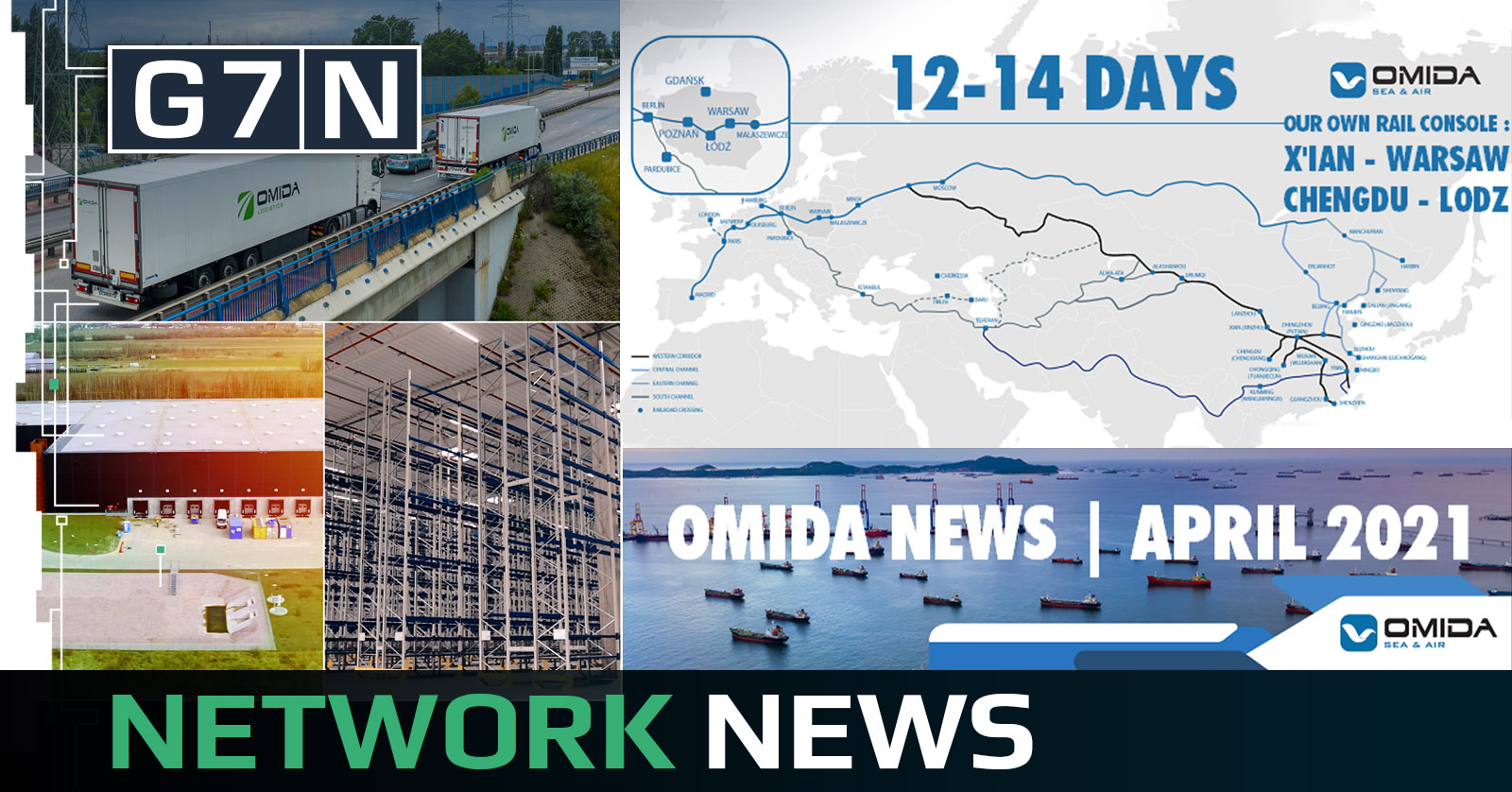 In March 2021 Omida Group has also launched a brand new A-class warehouse in the Warsaw area, containing bond storage and an overall capacity of 5993 m2.
The facility is covered by:
*12 reloading truck ramps;
*24/7 monitoring system and own WMS system;
*Temp. controlled environment (annually averaged temperature of the app. +18*C, humidity app. 50-70%);
*6953 pallet space (for EUR pallets LxWxH 120x80x180cm and 800kg weight);
*1242 shelves;
*1890 m2 of extra flat storage area;
*Our warehouse is fully prepared for e-commerce handling.
Their scope of services:
*verification of empty containers at the terminal;
*assembling a Flexitank in a container;
*transport of the container with the Flexitank to the place of loading;
*supervision while loading the cargo into the Flexitank and an inspection company report;
*transport of the container and its cargo to the port;
*freight to the destination port.
OWN RAIL LCL CONSOLE BOX
We now also cover rail freights both ways between Asia and Europe via the New Silk Road. In import from China we have own console box en-route:
XIAN – WARSAW and CHENGDU - LODZ
with TT terminal/terminal 12-14 days and weekly departures available.
For an inquiry or further info please contact OMIDA Group.