Cargo Movers: Topping-Out For Large Special Warehouse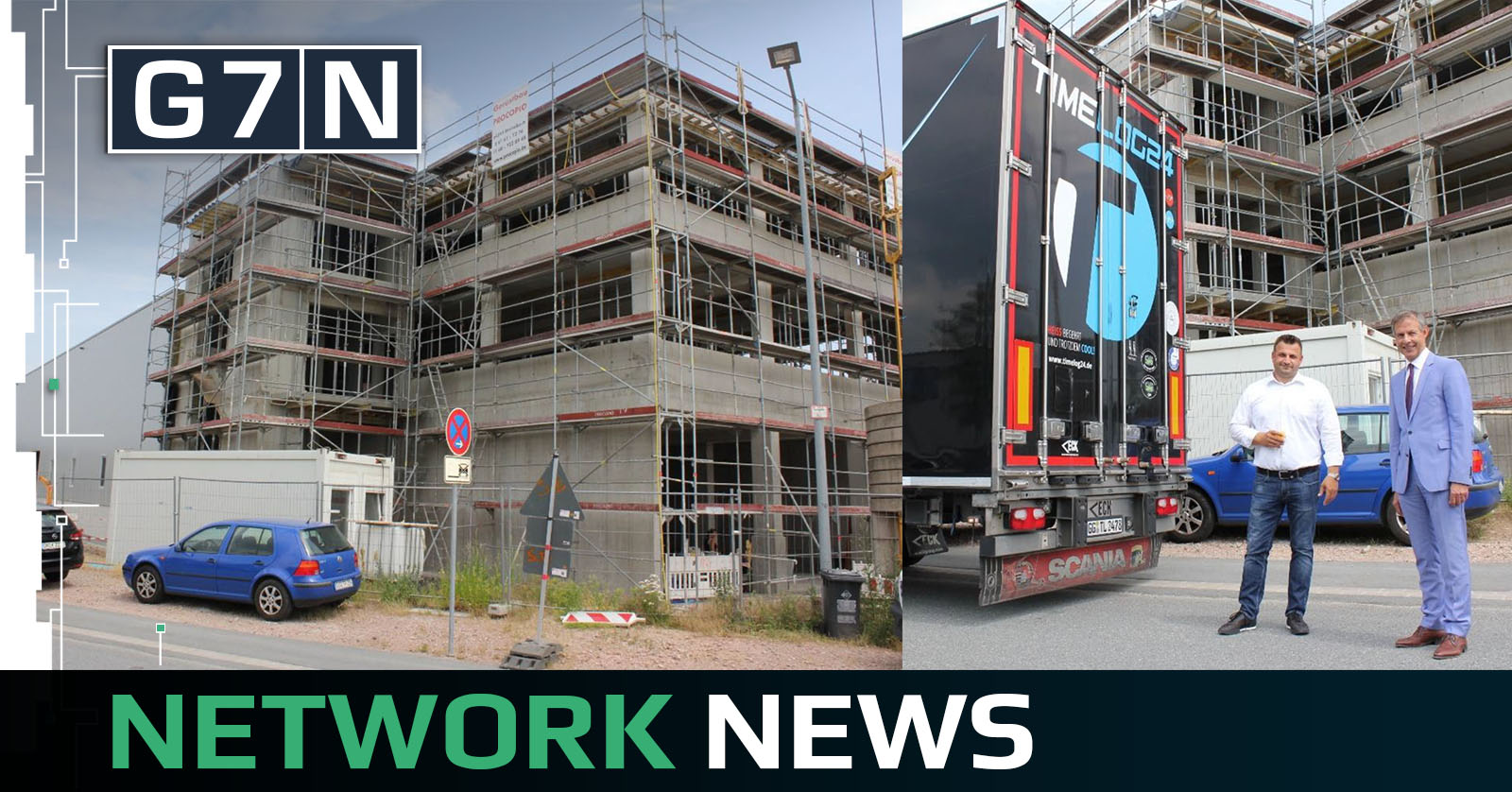 On June 18, 2021, Cargo Movers GmbH celebrated the topping-out ceremony for a new special air freight warehouse in Rüsselsheim at Frankfurt Airport.
A fully temperature-controlled high-bay warehouse for pharmaceutical and food products is being built on over 1,000 m2 of storage space. GDP-compliant pharmaceutical products and IFS-compliant foods are to be handled, packaged, and x-rayed in 5 different temperature zones from -24 ° C to + 25 ° C, some of which can be individually temperature-controlled. The warehouse has 3 truck parking spaces, and it is equipped with noise-insulating loading gates so that no noise can get outside when loading and unloading vehicles. Operations are scheduled to start this autumn.
The warehouse is operated by the European trucker TimeLog24 GmbH. The transport company offers individual solutions for the road transport of high-quality, oversized, temperature-sensitive, and time-critical goods throughout Europe. The Hessian company's fleet has more than 120 vehicles. In addition to short-term storage and special thermal packaging, TimeLog24 also offers secure management of export cargo using an x-ray, sniffing, or hand-search.
Timelog24 GmbH offers a more comprehensive and faster service from which customers from the aviation industry benefit. In addition to many international air freight groups, this also includes the international freight forwarder Cargo Movers GmbH, whose focus is temperature-controlled GDP or IFS-compliant air and sea transports worldwide. TimeLog24 has been taking on the temperature-controlled pre- and post-carriage for air freight for Cargo Movers for years. With the new warehouse, TimeLog24 can handle the air freight export shipments of Cargo Movers GmbH, whose customers include listed companies as well as many medium-sized pharmaceutical and food exporters, much faster and more safely. In the future, long waiting times at Frankfurt Airport for securing airfreight will no longer be necessary, while at the same time, for example, the pallets can be provided with special thermal hoods. In the future, this will save double to triple warehouse turnovers and thus fewer costs and time.
Contact Cargo Movers team:
https://g7networks.com/member_profile?id=11003