Vigonorte Cargo moves a chunky 27-ton Oversized reel to Australia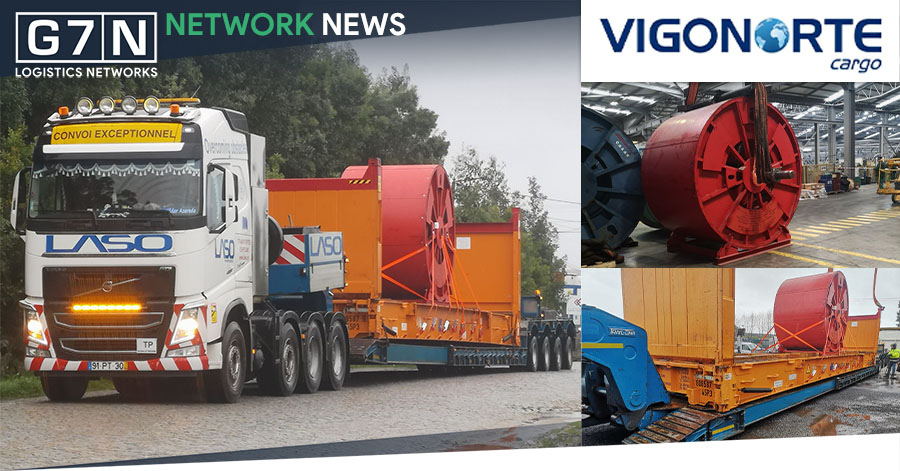 Our G7 member Vigonorte has completed a move from Leixões in Portugal to Fremantle in Australia. The shipment consisted of a27-tonn oversized reel.
As the goods were overweight and oversized, they were loaded and secured onto a flat rack at the supplier's premises and transported by a multi-axle trailer to Fremantle port.
As the destination country was Australia mandatory fumigation of the shipment was required which Vigonorte took care of.
The trailer required a regulatory escort because of its size and on arrival at the port, the flat rack was off-loaded from the trailer to the vessel as scheduled.
The entire operation including the destination port offloading and transport to the final client was mastered by Vigonorte who made sure that all safety and preventive measures were followed.
This shipment has displayed Vigonorte's attention to detail, careful planning, and professional completion of a project.
Congratulations to the Vigonorte team.
For more information, please contact
https://member.g7logisticsnetworks.com/member_profile?id=11431