Congratulations, Woodland Group for more than 100 partnership agreements within G7N and X2 Networks!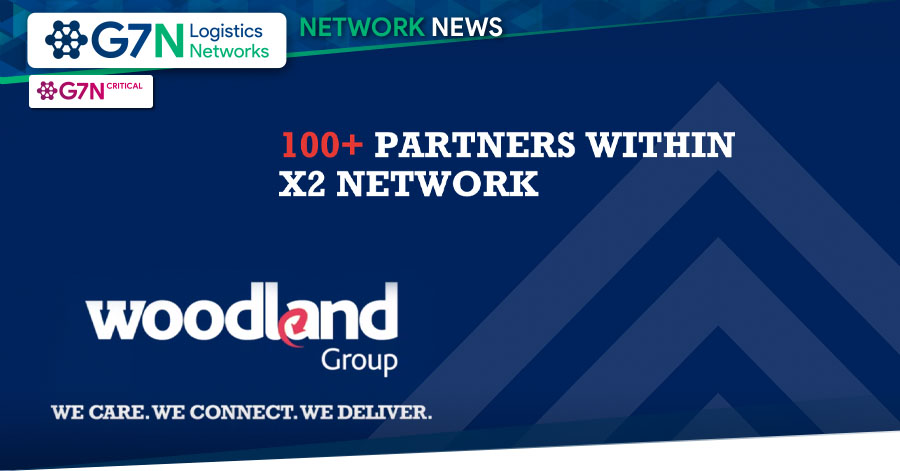 We are thrilled to announce a remarkable achievement by one of our exceptional members. Today, we proudly celebrate Woodland's monumental success in signing its 100th Commercial Agreement within the G7N and X2 networks. This significant milestone is a testament to their dedication, hard work, and remarkable progress over the past 20 months.
Woodland has always been an integral part of our network, but it was through Suresh Daddar's (Global Network Development Manager) unwavering commitment along with Kevin Stevens' (CEO) and Jason Shuttleworth's (Sales Director) active involvement that we witnessed an extraordinary transformation. Within a relatively short span of time, Woodland has surpassed expectations and taken charge of the network's development. Their incredible accomplishments speak volumes about their professionalism, expertise, and relentless pursuit of excellence.
Signing over 100 commercial agreements is an outstanding feat. It demonstrates the trust and confidence that partners within the G7N and X2 network have placed in Woodland. Their ability to foster meaningful connections, build strong relationships, and deliver exceptional services has solidified their position as a prominent player in the industry.
Woodland's success is a cause for celebration within their organisation and a source of inspiration and pride for the entire G7N and X2 community. Their achievements exemplify the power of collaboration, dedication, and a shared vision for growth and success.
We extend our heartfelt congratulations to Woodland on this momentous occasion. Your unwavering commitment to excellence and your relentless pursuit of success have set a shining example for others to follow. Your achievements inspire us all and serve as a testament to the tremendous potential within our network.
As we celebrate Woodland's 100th Commercial Agreement, let us take a moment to acknowledge the collective efforts and support from our entire G7N and X2 community. It is through collaboration, trust, and shared aspirations that such remarkable milestones are achieved. We are grateful to have such remarkable members like Woodland, whose achievements strengthen and enrich our network.
Here's to Woodland's incredible journey and the many more successes that lie ahead. May your future endeavours continue to bring prosperity, growth, and fulfilment. Once again, congratulations on this incredible achievement, and thank you for being an invaluable part of the G7N and X2 family.
For more info see their G7 profiles:
https://member.g7logisticsnetworks.com/member_profile?id=11456
https://member.g7logisticsnetworks.com/member_profile?id=11537