Spherical Logistics assists in moving a rescued Lion to South Africa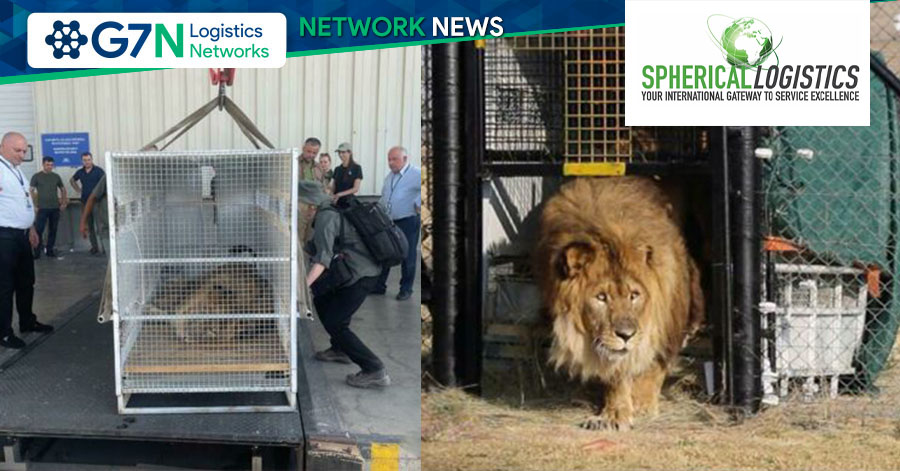 Our G7N Member, Spherical Logistics (Pty) Ltd takes pride in being part of Ruben's journey to South Africa, a rescued Lion from Armenia. As the appointed customs clearing agent Spherical Logistics executed the customs and state veterinary release processes, facilitating Ruben's entry into the country.
Jaycee Nienaber, the responsible shipment controller of Spherical Logistics, was at the airport on Ruben's arrival, to ensure that he moved through customs swiftly so that Ruben could make his way to his new home without delay. Spherical is thrilled to have supported Animal Defenders International in its mission to rescue Ruben.
For more on Ruben and his journey, please click the link to view the news article:
https://kemptonexpress.co.za/356976/ruben-finally-returns-home/
For more info please see their G7N profile:
https://member.g7logisticsnetworks.com/member_profile?id=11428