Transorient International Forwarding Inc.- Interview with Arif Ozer Ozsan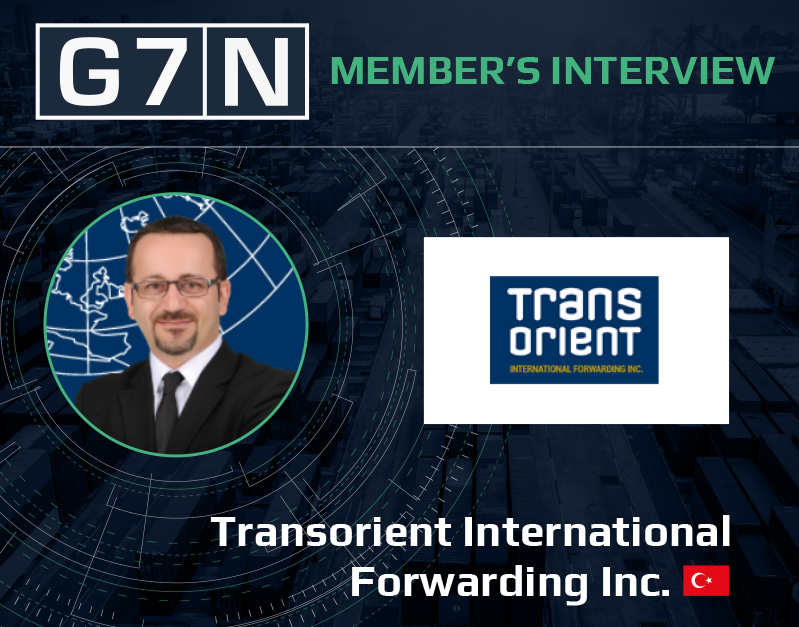 Transorient International started their corporate journey since 1961. A combination of local in-depth knowledge, global connections, rigorous and measurable service standards give Transorient the capacity to offer full range of supply chain solutions at highest levels. The vision to add value to transportation by bringing innovative solutions using technological benefits have given them a distinguished position in Turkish logistics sector. Let's get to know more of these with their Sales & Marketing Manager - Arif Ozer Ozsan
Do you think in the future it will be possible for this industry to eliminate human labor and be replaced with technology and why?
AOO - Digitalization threatens the logistics industry fundamentally, but could also help the industry reduce its inefficiencies and shrink its environmental impact. Nowadays we see more often the technological developments, digitalization and automation activities in our industry, such as drones, smart containers, smart gloves, robots etc. But all these things make our work easier. In future, I think, it will eliminate human labor partly, however new job opportunities like drone operators and robot controllers will be opened
What kind of new technology, in your view, will be helpful in the logistics industry?
AOO - More effective tracking systems in all transportation modes for a customer satisfaction. It will end all correspondences about the status of the shipments and provide self-tracking.
What kind of new technology you have embraced so far?
AOO - We adopted GPRS tracking system to our all containers (7000 containers) in railway transportation mode. It has taken a lot of time, but now our clients & partners and us can easily monitor their containers and watch their route and current status without asking our operators. Correspondences decreased and phone calls have almost ended. Happy operation & happy clients!
How long have you been in the logistics business?
AOO - I am in logistics business since 1998 and celebrated my 20th anniversary this year.
What made you choose logistics as a career?
AOO - Logistics is everlasting, it can be only ended if the economy stops in the world.
Which seasons of the year are toughest in your job? And why?
AOO - Toughest time is summer for us, as the volume of our traffic to EU decreases because of vacations and pausing of the textile industry.
What are the developments or changes you've witnessed in your career as freight forwarder in this industry?
AOO - From fax messages to email correspondences . There has been a lot of changes during my work life in logistics industry, as this sector is getting bigger with the technology developments.
What kind of shipment you handle the most?
AOO - Mostly we handle biological samples, clinical trials, ready wear, garments, chemicals and automotive spares.
Transorient been in the business for more than 5 decades and have developed different relationships with different logistics companies. How important is it, in your opinion, to be affiliated in a network? And why?
AOO - Yes, Transorient International was founded in 1961, developed different relationships with a lot of agents till this time. But cooperating with the overseas agents is a little bit risky, when you think about the payments. In this case, G7N let us safely cooperate with the reliable agents worldwide under its payment protection service. Also, our main market was EU till 2010 and we wanted to expand our services to other continents. So we needed to find a new agent in order to do cooperation with. That's why we've joined G7N.