No Christmas Break For WiniPac Logistics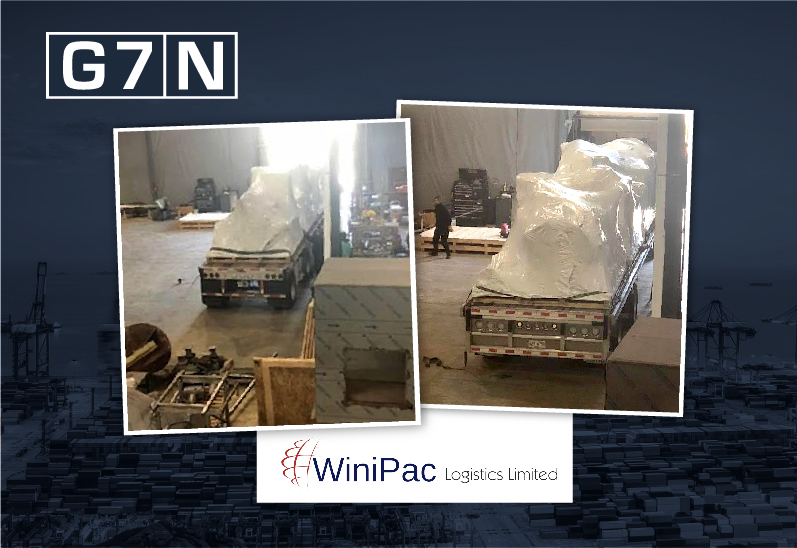 WiniPac Logistics Limited is a dedicated member of G7 Logistics Networks and managed to complete a massive operation just before the Christmas break occurred. This transaction was not an easy task but was successfully delivered on time right before the festive season started.
The Effluent Decontamination System (EDS), built in Indianapolis for the National Bio containment Laboratory currently being built in the Hutt Valley by MPI (Ministry for Primary Industries). The EDS is part of a 3,400sqm laboratory built for the Ministry of Primary Industries and Environmental Science & Research to utilize and continue safe testing of potential diseases, which could affect New Zealand.
The WiniPac Logistics Limited team delivered the 25 tons/138 CBM airfreight shipment to the construction site in Wellington. The equipment was delayed for several months during production and had to be flown to Auckland eventually.
G7 Logistics Network congratulates WiniPac Logistics Limited for once again completing another excellent job, no matter the circumstances or difficulties they faced. After a fantastic 2018 for WiniPac, we expect an even bigger 2019 for them.
AJOT News
https://www.ajot.com/news/g7n-announces-the-christmas-operation-of-winipac

FORWARDER Magazine
https://forwardermagazine.com/industry-news/g7n-announces-the-christmas-operation-of-winipac/