Whale Logistics has been Awarded as NSW Regional Business of the Year 2018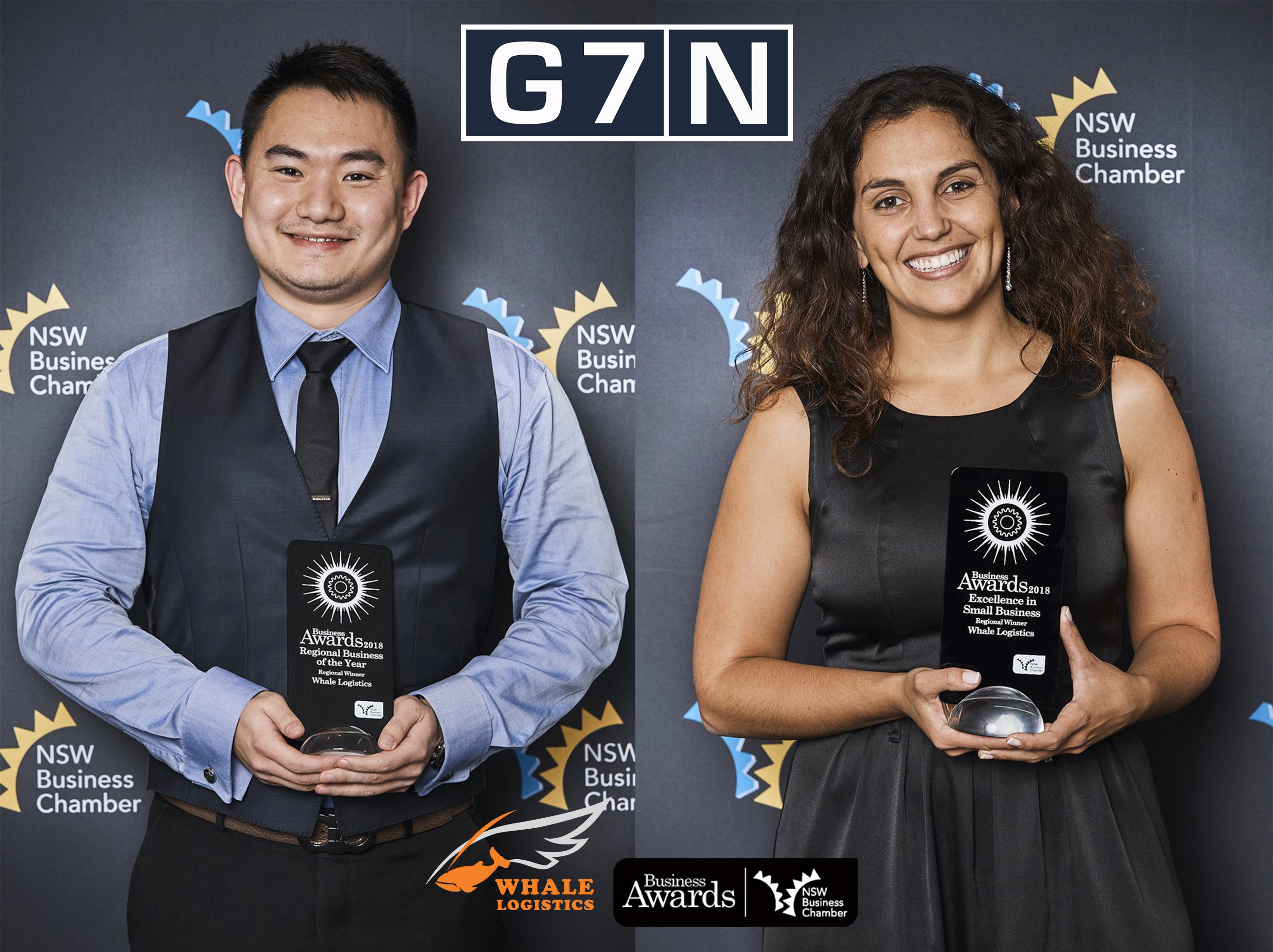 Whale Logistics Australia proudly receives the Regional Business of the Year and Excellence in Small Business, awarded by the New South Wales Chamber of Commerce in June 2018.
Last year was celebrated threefold with Whale being awarded not one, but two prestigious regional awards last June.
After three years in business, they have been able to achieve outstanding results compared to the industry average. Their growth as a company is reaching nearly 37% year on year, with profits increasing steadily.
The achievement has been largely possible through the implementation of various technological advancements, such as Cargo Wise One and Vision Technologies.
With a commitment to excellence, they were also able to demonstrate that as a small business, they can achieve amazing things.
Their second to none customer experience keeps their client retention rate over 90%. Among which, 75% of their top 20 clients were acquired within 14 months of incorporation, 10% of their top 20 clients were on board in the past 6 months.
In addition, they were also able to use their growth to their advantage, by servicing their clients better and diversify their services. They were able to open a branch in Geelong to serve the local Melbourne region; they also opened up 3PL and warehousing services to businesses in the Sydney region recently.
This growth further allowed them to make contributions to the community and staff. This year they rolled out employee engagement surveys which will be pivotal to their development of human capital.
To their community, they became a major sponsor of the 2016 South Sydney Rabbitohs and 2018 Cronulla Sharks rugby league teams, which have boosted their brand and recognition within the Southern Sydney region.
Customer experience is in their blood. They might under-promise their clients because they view loyalty, fairness, and sensible judgment at the core of stable, long-term relationship. But they absolutely over deliver and spare no efforts to maximize clients benefits by providing the most competitive rate and guaranteeing spaces. They continuously develop their software and applications, listen actively to their clients to reassure they are having the best customer experience on this planet.
Excellence in business is what they do, and their awards speak for themselves. They couldn't be prouder of their team, partners, and community that helps to propel them to new heights. They would like to thank all the people who support them and following their journey, as a small business, every bit counts.
Lastly, they are also qualified as Finalist in the Asia Pacific regional awards by Lloyd's List, competing against hundreds of other applicants in the region. They will be visiting Singapore this September to (hopefully) score another win for their amazing business.