3rd Annual G7N Conference - Friendship & Business on Another Level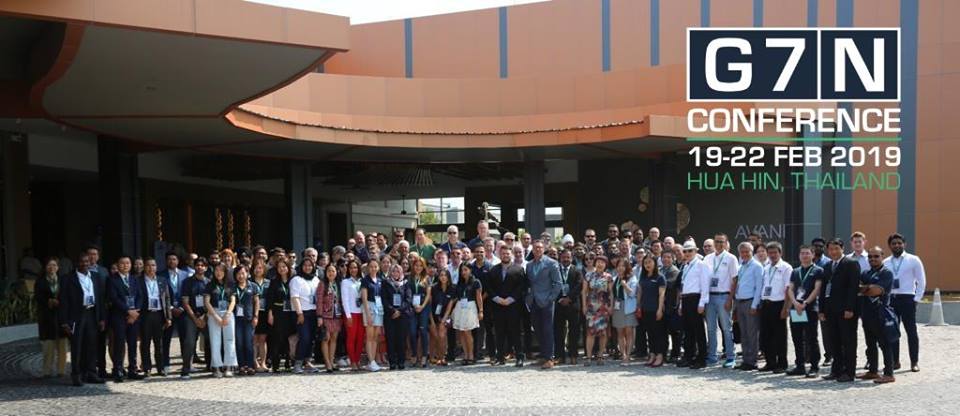 On the 19th of February 2019, 113 G7 Networks members stepped foot inside the Avani Resort situated in Hua Hin, Thailand to attend the 3rd Annual G7N conference. Transported from Bangkok on the G7 convoy the members were looking forward to a few days of fun, having a great time with great people and doing great business. The G7N family were back together again.
The G7 team had an action packed few days planned for all the attendees, starting with the cocktail evening where they were welcomed by General Manager Murray Backhouse and the G7 team. It was a fantastic evening as new and old friends came together under one roof before things got serious and business began the next day with the start of the 1:1 meetings.
This year at the conference G7 team added one more day to the 1:1 meeting, giving its attendees an additional day to network as the numbers had increased from previous years. This benefiting the members hugely as long term relationships and friendships were created with new members attending the conference for the first time. Paulina Arroyo, Sales Executive from JM Logistic Services, S.A DE C.V had this to say, "The concept and environment G7N team created for the conference is awesome, it allows you to build friendship that is the base of strong business relationships, I hope I can keep being part of this family and meet all my new friends in conferences to come representing JM."
Jernej Hribar, Operations Manager at 2HM Logistics had this to say about the conference, "It was really a fantastic experience. Haven't seen so much positivity and joy on any other conferences I've visited before and I can easily say it was the best one to this day. You could really feel that attendees were not just freight forwarders meeting for business, but really friends happy to enjoy time together and it felt really good to be accepted so well as a fresh member."
G7 concluded another successful conference by adding a tropical twist to the Gala Dinner, which was held at the Avani beachfront lawns. Marcel Macke, Key-Account Manager of Cargo Movers GmbH said, "The conference and members are awesome and the interactive atmosphere is particularly impressive! Never seen such a difference in Networking and opportunities for everyone! You can feel the professionalism, experience and energy of the Network!"
As G7 Networks grows so does its family and G7 couldn't be any more ready. We look forward to seeing what the future has in store for us!