IT'S ON! Teaser video for the 3rd G7N Conference 2019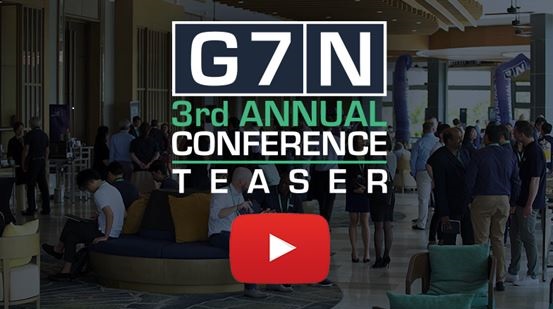 Hi G7N Colleagues!
During the Annual Conference we created strong memories and relationships between members, keeping the professional environment but at the same time allowing you to have fun, meet one another, relax and most of all to ensure you all do business together! All that happened at the same time during the unforgettable G7N Conference this year.
We want to thank EVERY single one of YOU who made this event to be a memorable and amazing one!!

Please see below the link of the teaser of our Conference; hope you enjoy it as much as we do and keep an eye out for the full after movie which will be released soon!
https://www.youtube.com/watch?v=gCOLOXSCt80&feature=youtu.be