The G7N Family Returns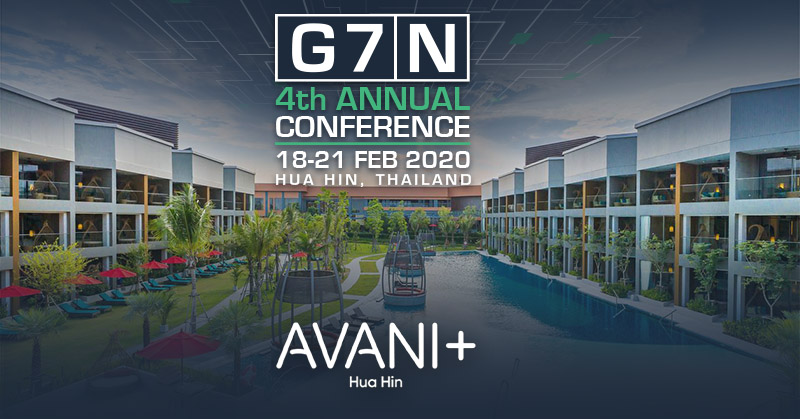 G7N Logistics Networks returns and takes over once again the beautiful AVANI+ Hua Hin Resort for the 4th Annual G7N Conference this 2020. The perfect setting to create and further build on your business partnerships and of course your friendships.
Spoil yourself at the AVANI+ Hua Hin, your coastal escape with easy access to all the action and attractions with a few extras:
• Two swimming pools and a scenic lake.
• Hua Hin's Largest hotel ballroom.
• Oceanfront dining and jazz bar.
• Sprawling tropical gardens.
• Vana Nava Hua Hin water jungle.
• Hua Hin Night Market.
• Gym
• Avani Spa and much more.
For more information about this stunning resort visit the AVANI Hua Hin website: https://www.avanihotels.com/en/hua-hin
If you haven't yet registered make sure you do now to avoid disappointment. Register via your G7N Concierge: members@g7networks.com or on our G7N Conference website https://www.g7conference.com/
We cannot wait to create some unforgettable memories and of course do some great BUSINESS with the G7N Family!!!
See you in Hua Hin!