Celebrating 25 Years of Star Freight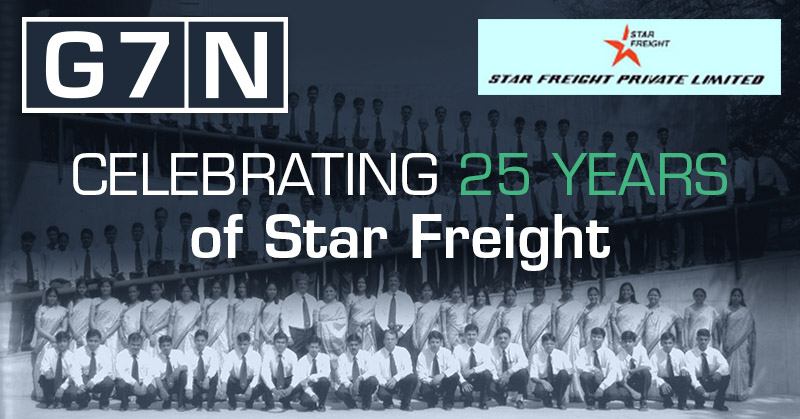 JBS Group started operations in Mumbai, India in 1957. Expanding to Ahmedabad and becoming fully licensed by local customs in 1980. As the business gained momentum JBS group began providing freight forwarding services.

Star freight was established in 1993 by the JBS group. Star freight was formed to develop a separate freight forwarding division within the group.

The Indian company became a registered multi-model transport operator in 1997, progressing on to becoming an accredited IATA agent in 2006, obtaining ISO Certification for all operating locations. They now operate in 7 offices throughout India. Covering all aspects of general freight, perishables and high-value cargo. Star freight have continuously put their customers first, adhering to their quality policy; to be a leader in the field of International freight forwarding; logistics activity and customs clearance. Offering competitively tailor-made solutions delivered with a long term commitment.
This commitment has led to Star Freight celebrating this fantastic 25 year operating accomplishment and gaining 10+ industry-related awards along the way!
We are honored to have them in the G7N community. Hoping we can all grow and learn from Star Freights' exceptional service.
On behalf of the G7 Network, we congratulate Star Freight and wish them all the best in future business endeavors.