Esteem Logistics proudly elected as member of DCBA new Managing Committee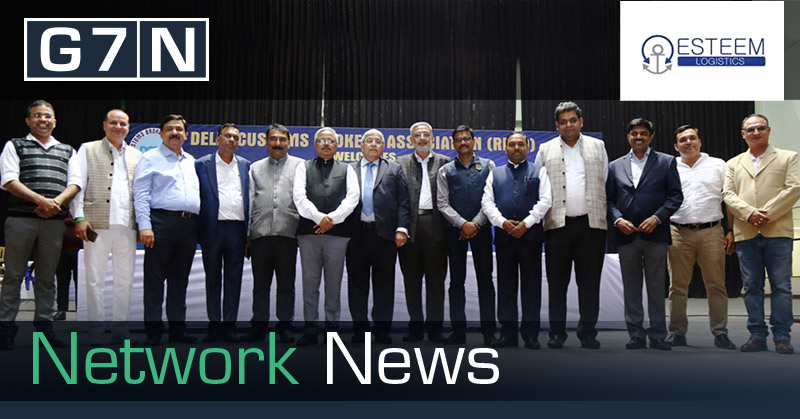 Delhi Customs Brokers Association (DCBA) has elected its new Managing Committee for the ensuing two years at the 36th Annual General Meeting held on November 24 in Jawaharlal Nehru Stadium, New Delhi.
Mr Rohit Kapoor, Director of Esteem Logistics India has been elected as one of official members of DCBA's new Managing Committee.
The office-bearers who have been elected are: Mr S. Ramakrishna (President), Mr Gurvinder Singh (Vice-President), Mr Santosh Kumar Choudhary (Hon. Secretary), Mr Rajbir Singh (Hon. Joint Secretary) and Mr Bhim Singh Jain (Hon. Treasurer). Mr Anil K. Mishra, Mr Devendra Singh Bhadoria, Mr Rajiv Kumar Sharma, Mr Rohit Kapoor, Mr Vaneet Aggarwal, Mr Vijay Raghvan G., Mr Vikrant Gogia and Mr Yogesh Kumar.
Very proud of you and warmest congratulations from G7 team on Esteem team's success!
---
Keep updating your great news to us at minh@g7networks.com, your great info will be expressed through our Social media channels.
Follow G7N LinkedIn Page to get latest news from your G7 partners: https://www.linkedin.com/company/g7n