Shippers brace for delays as Coronavirus keeps China's factories closed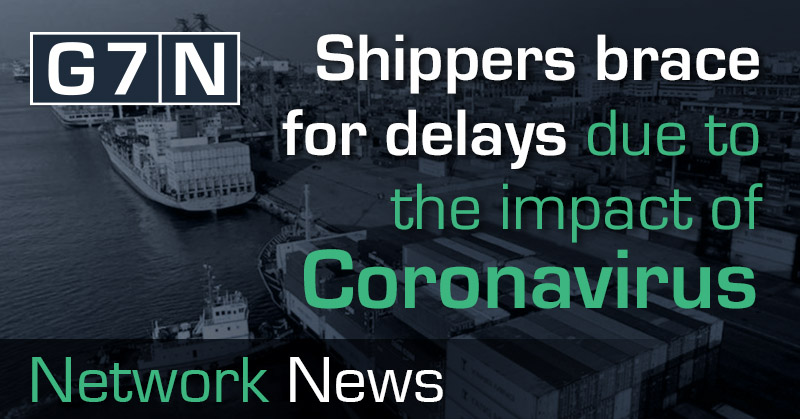 Container shippers should expect more blanked sailings and increased freight rates if China's Coronavirus outbreak extends factory closures, while airlines are scrambling to reduce flights into the country.
The government has already extended the lunar new year holiday until 2 February, but workers in major cities like Shanghai and Ningbo have been told to stay home until 10 February.
"Should this additional week-long shut down be extended nationally, it would be no small thing and would represent a tough-to-recover 2% hit to China's GDP," according to Freightos.
"Normally, ocean freight rates stay elevated and capacity remains tight in the short-term following Chinese New Year, as carriers accommodate both the backlog of shipments that didn't get moved before the holiday and the new orders placed as the factories come back on line.
"Should the shutdown get extended by a week, the backlog would double, pushing freight rates up and lead to delays for many shippers.
"Limited trucking capacity could also cause some cancellations," Freightos added. "This backlog could also motivate some time-sensitive importers to shift modes from ocean to air."
Alphaliner said: "Further blank sailings could be announced in anticipation of a slow recovery in cargo volumes."
In a notice to customers, APL said there had been no significant impact to vessel schedules so far, and "other than Wuhan, all Chinese ports remain open."
The shipping industry is working hard to ensure port calls can continue as normal. For example, the International Chamber of Shipping (ICS) said it had advised shipowners to follow World Health Organisation measures to limit the spread of the virus, "avoiding the needless closure of any port", added ICS secretary general Guy Platten.
Terminal operator DP World has suspended all non-essential staff travel to China, according to Reuters. The operator has three facilities in mainland China and one in Hong Kong.
Forwarder Norman Global Logistics, which has offices in Hong Kong and across mainland China, warned customers: "Kindly note that the third-party operations, may be affected. Delays for truckers, port operations and customs authorities could take place."
Airlines have begun reducing flights to China, including British Airways, which has suspended all direct flights from the UK, and United Airlines, which will cut some flights from the US due to falling demand.
Hong Kong's Cathay Pacific said it would be "progressively reducing the capacity of our passenger flights to and from mainland China by 50% or more from 30 January to the end of March." The carrier's freighters continue to operate as scheduled, it said.
E-commerce sellers are becoming increasingly concerned. According to David Jinks, head of consumer research at ParcelHero, there have been no significant delays in shipments to or from China so far, "but we expect the situation to change", he told Retail Times.
"China has been forced to act over the concerns of shoppers in its key export markets. China Post's Express Mail Service announced on Sunday that it would delay shipping orders to disinfect goods."
There are to date 7818 Coronavirus cases worldwide resulting in 170 deaths, according to WHO's Situation Report - 10 (Data as reported by 30 Jan 2020).