3 things Logistics Company should do to overcome the Virus Crisis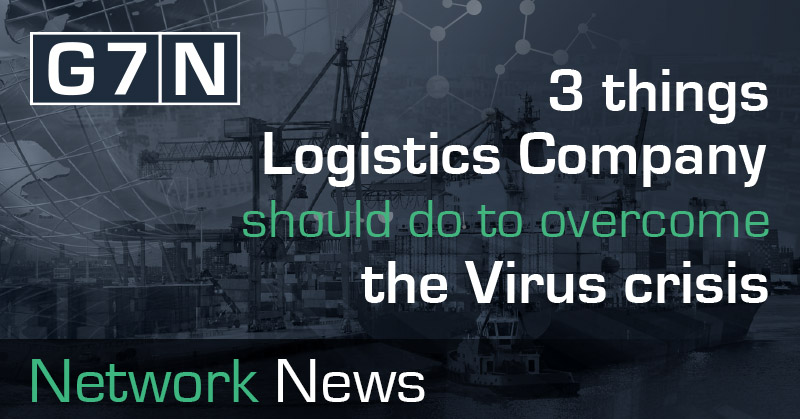 The coronavirus, or COVID-19, has thrown a new level of uncertainty into the 2020 outlook for the transportation industry. Meanwhile, spot rates are expected to rise as contract rates fall this year, a logistics executive said. Spot rates refer to the rates shippers pay carriers to haul freight within about a day of the shipment. What should Logistics companies do to overcome the Crisis?
Panic is beginning to rise in global supply chains. Instead of being panic, it is time for us, Logistics Company to review our business plans, review every process to find the best solution for your company at this time.
Make sure these plans pinpoint contingencies in critical areas and include backup plans for transportation, communications, supply, and cash flow. Involve your suppliers and customers in developing these plans.
2. Strengthen your Partnerships
There is no better approach to solving challenges than the famous saying "two heads are better than one." Whether creating internal partnerships between colleagues or departments, to larger partnerships between businesses, harnessing the strengths and abilities of others from different corners of your ecosystem is one of the most strategic ways for businesses to scale their innovation and solve complex challenges, especially in this tough time. Partnerships and cooperation are more important than ever.
Partnering will be a must for companies to deal with the tough time. People will be more careful in choosing agents or partners, projects will be shared just for their most trustful agents or suppliers who they know well. The more efforts you make to strengthen your partnerships, the more projects you will find.
3. Do not forget your people
The welfare of employees is paramount, and obviously people are a critical resource. A backup plan is needed for people too. The plan may include contingencies for more automation, remote-working arrangements, or other flexible human resourcing in response to personnel constraints.
What else do you think we should prepare for this crisis? Let us know by comment here: https://www.linkedin.com/feed/update/urn:li:activity:6643423639679143936