Leb Freight Lebanon moved a BMW motorbike from Corsica to Beirut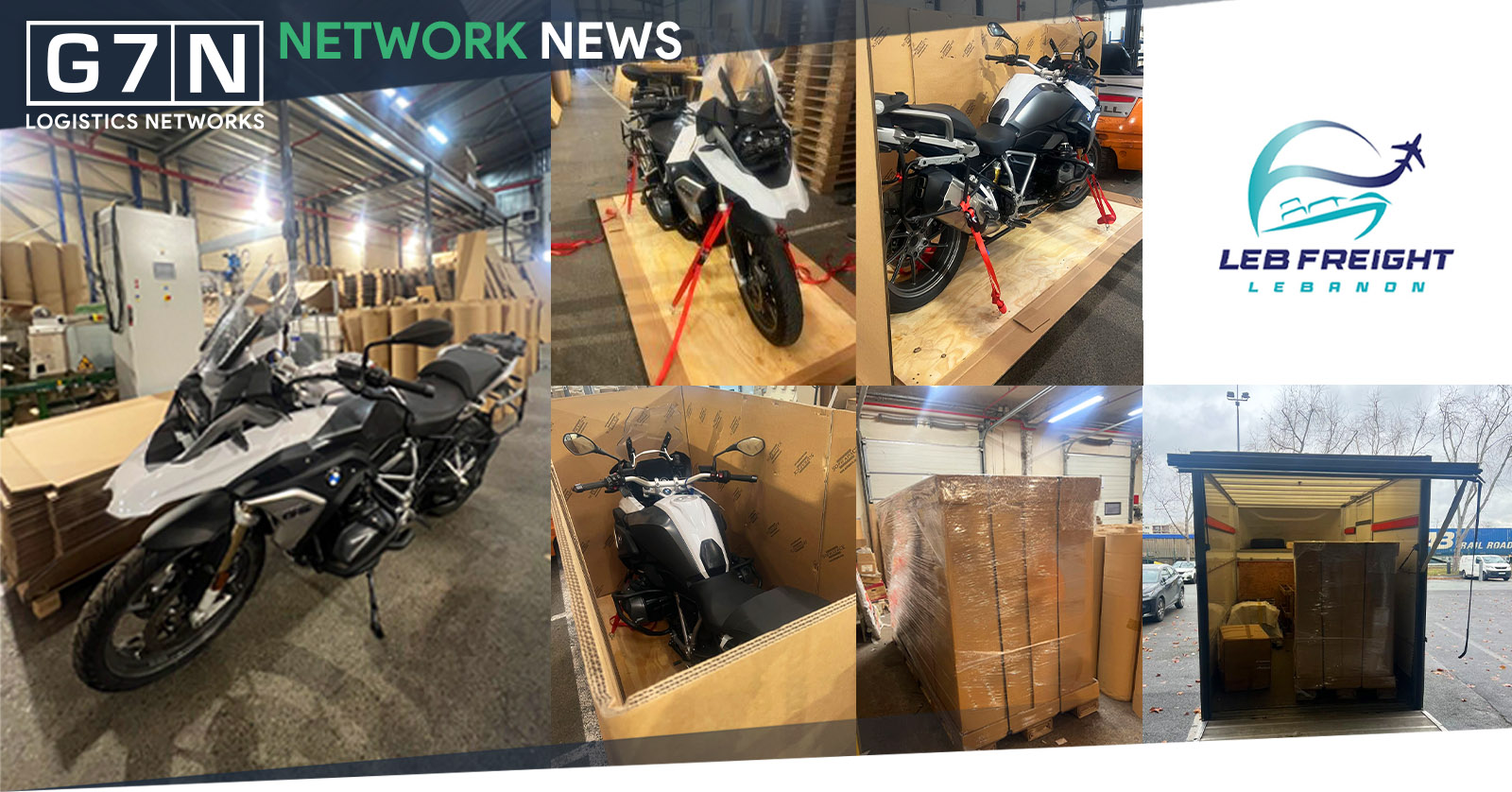 Our G7N member Leb Freight's customer purchased a BMW motorcycle model 129 GS in Corsica and wanted to move it to Beirut. On the face of it, not an easy thing to achieve, but after looking at the different options to move it, Leb Freight came up with the right solution.
The first leg was from Corsica island by ferry to the French mainland port of Nice. Marseille port was originally considered as a departure port but was discounted as viable after some issues came to light.
The bike was then transported to Paris by van where a custom built, made to measure box was created to make sure the VIP machine could be moved in safety and comfort from Le Havre port to Beirut port.
On arrival, the Bike, which is of great sentimental value to the owner, was speedily cleared through customs and happily reunited with its owner.
A happy ending to a story thanks to Charly at Leb Freight, his team, and partners, who simply see a challenge as an opportunity.
For more information, please contact
https://member.g7logisticsnetworks.com/member_profile?id=11480