Hiyana World Logistics PVT overcome the obstacles faced to move a big cooling plant to Surat Port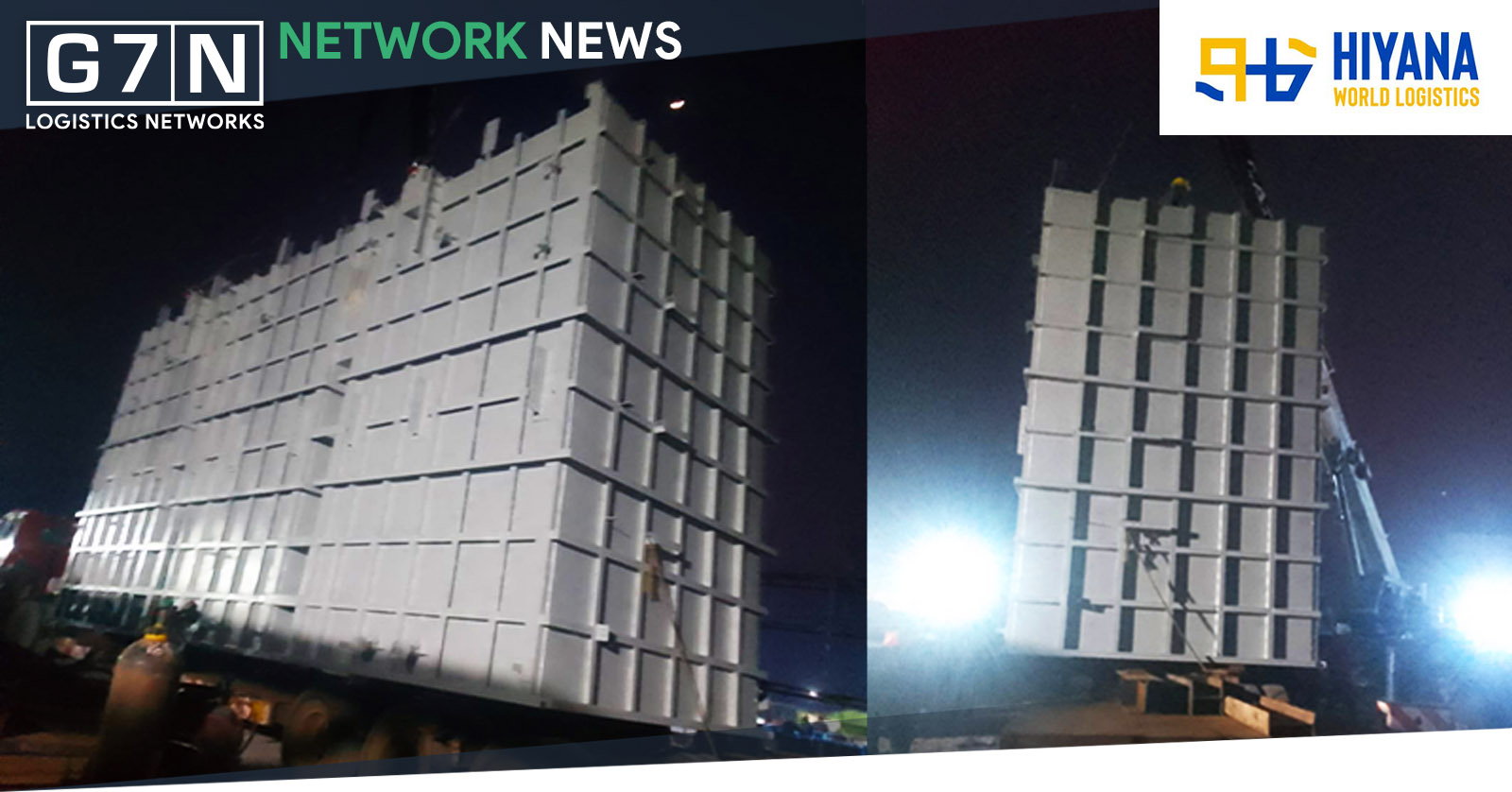 Our G7N Logistics Networks member Hiyana World Logistics was awarded a project to move an oversized cooling plant with a weight of 36MT from the production point in Hazira, Gujarat, India to Nhava Sheva port, a distance of 344 kms.
The unit measured 20.4 ft. high, 12ft. wide38 ft. long clearly stated that moving it successfully needed careful planning.
A road survey was done to assess the various obstacles on the route and a pre-execution plan was decided on to address the potential problems.
The obstacles included road signs and overhead boards as well as railway crossing bars which had to be temporarily removed and then replaced. These issues were all dealt with expeditiously by the Hiyana team and the OOG unit was moved on a low loader direct to port and was finally loaded on the export vessel destined for Ghana without any problems arising.
This project displays the professional capabilities of Hiyana who are headquartered Mumbai and have been a loyal member of G7N Logistics Networks since 2019.
Their substantial portfolio of operational disciplines and working closely with our Membership have made a considerable contribution to our Network's success.
For more information, please contact
https://member.g7logisticsnetworks.com/member_profile?id=11159