Active Freight Management moved a Taiwanese Locomotive from Taiwan to have a 3-year spell in Wales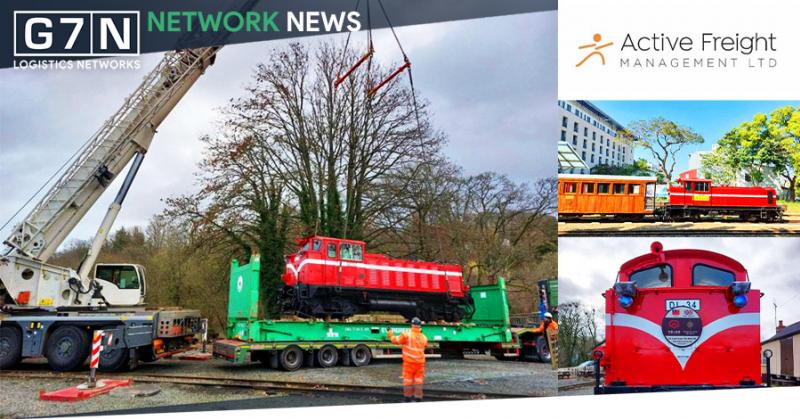 Our G7 member, Active Freight Management was given an interesting task to transport a 50 year old DL34 Locomotive from the Alishan Forest Railway in Taiwan to the Welshpool & Llanfair Railway in Wales, a total trip of 9,971 km.
Both railways have had an affiliation since 2017 and the 3 year loan of the Locomotive will initiate further cooperation between the two railways.
The antique unit arrived safely at its destination on the 31st of January and is undergoing some modifications to its coupling and braking systems to ensure compatibility with the railway's existing, beautifully restored carriages.
It will then undergo thorough testing prior to commencing the hauling of trains when the railway season starts in April 2023.
The Welshpool & Llanfair Light Railway has expressed its thanks to the Alishan Forest Railway for its support, and to Active Freight for helping to facilitate the locomotive's move from Taiwan.
This was a well-organised project operated by Active Freight and we are sure that railway enthusiasts in the UK will be delighted to see the addition to the Welshpool & Llanfair Railway.
Well done Active Freight team!
You may see further details of the railway service at the website at https://wllr.org.uk/
For more information, please contact
https://member.g7logisticsnetworks.com/member_profile?id=10976